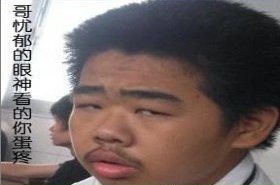 Random good picture Not show
1 He is a very creative musician.
2 He had been a talented musician in his youth.
3 You have to be a very dedicated musician to get to the top.
4 Armstrong was a musician of world stature.
5 Joan is turning into quite a skilled musician.
6 He is a poor musician for all his training.
7 The musician spends years perfecting his craft.
8 He was long a famous musician,[www.Sentencedict.com] but he plays no longer.
9 She's the offspring of a scientist and a musician.
10 She ranks above any other musician of her generation.
11 She has a very promising future as a musician.
12 As a musician, she is technically accomplished.
13 She is a talented musician but is content to just dabble.
14 The famous jazz musician, Duke Ellington, was a composer, arranger and pianist.
15 He has the potential to become a world-class musician.
16 You show promise as a musician but your lack of practice is keeping you back.
17 Mozart was a talented musician.
18 He was a very unusual musician inasmuch as he was totally deaf.
19 Artie was by then a seasoned musician with six albums to his credit.
20 They reared a monument to commemorate the great musician.
21 The young musician rose quickly to fame.
22 She'd heard he was a musician and blagged a tape off a friend of his.
23 Father tried to steer Jim into becoming a musician.
24 He's a musician[sentencedict.com], but his guitar is in hock.
25 The musician can discriminate minute variations in tone.
26 She regarded herself, first and last, as a musician.
27 Over the years I've come to the conclusion that she's a very great musician.
28 She has two daughters. One is a primary school teacher, the other a musician.
29 The parents are trying to breed their son a musician.
30 She played the cello with the polish of a much older musician.
More similar words:
physician,
music,
musical,
music stand,
politician,
technician,
official,
judicial,
officially,
artificial,
must,
museum,
muscle,
Muslim,
basic,
mushroom,
cousin,
classic,
physics,
housing,
basically,
business,
classical,
physically,
exclusive,
Asian,
piano,
giant,
on business,
conclusion.