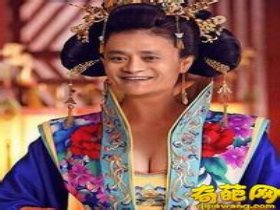 Random good picture Not show
1. This policy had repeatedly come under strong criticism on Capitol Hill.
2. My father repeatedly impressed on me the value of hard work.
3. She claimed she was repeatedly passed over for promotion.
4. The loudspeakers blared the speech repeatedly.
5. She violated the terms of the contract repeatedly.
6. We are what we
repeatedly
do. Excellence, then, is not an act, but a habit.
Aristotle

7. She was repeatedly snubbed by her neighbours.
8. He repeatedly asked Bailey for the report.
9. I object to being repeatedly dropped on in this manner.
10. He repeatedly pushed his own claim forward.
11. The boat was dashed repeatedly against the rocks.
12. The victim had been stabbed repeatedly in the chest.
13. He repeatedly pushed forward his own claim.
14. He repeatedly mispronounced words and slurred his speech.
15. He was repeatedly attacked by other inmates, who accused him of grassing.
16. She had been stabbed in the chest repeatedly.
17. She had repeatedly threatened to commit suicide.
18. He was paged repeatedly as the flight was boarding.
19. He telephoned repeatedly, begging her to return.
20. He has repeatedly urged the government to do something about this.
21. Gunmen have repeatedly sniped at US Army positions.
22. He was repeatedly kicked and punched as he lay on the ground.
23. The government repeatedly stressed its support for parental choice in the selection of a child's school.
24. Graham was repeatedly warned not to work so hard.
25. Tigers mate repeatedly over a period of several days.
26. He is accused of repeatedly stabbing a sixteen-year-old boy.
27. He spotted his reputation by lying repeatedly.
28. We were woken at dawn by a cock crowing repeatedly.
29. He was pinioned to the wall by two men while another one repeatedly punched him.
30. Frequently,(sentencedict.com) men who check answer have not actually had the experience of being repeatedly rejected by women.
More similar words:
reportedly,
allegedly,
supposedly,
obstreperous,
make peace with,
related,
create,
theater,
isolated,
sweater,
laminated,
truncated,
estimated,
insulated,
threaten,
associated,
integrated,
complicated,
sophisticated,
decaffeinated,
needle,
badly,
dependent,
depending,
deadly,
rapidly,
friendly,
hardly any,
peak,
speak.