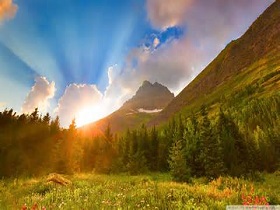 Random good picture Not show
1. The United Nations has used/exerted/exercised its authority to restore peace in the area.
2. Permanent members of the United Nations Security Council have a veto over any proposal.
3. UN stands for the United Nations.
4. There's been much fear that the United Nations peacekeepers would be under attack in a situation like that.
5. This country is a member of the United Nations Organization.
6. United Nations troops enforced a ceasefire in the area.
7. The United Nations Secretary General called on all parties to show moderation.
8. The United Nations imposed an arms embargo against the country.
9. They decided to refer the dispute to the United Nations.
10. Traditionally, United Nations troops have been deployed only in a peacekeeping role.
11. The United Nations maintains a military presence in the area.
12. The United Nations has appealed for help from the international community.
13. They registered a strong protest with the United Nations.
14. Do you know where's the United Nations Command?
15. He was working under the flag of the United Nations.
16. After the arrival of the United Nations soldiers, tension in the area began to ease.
17. The United Nations has pleaded for a halt to the bombing.
18. The United Nations is sending a special envoy to the area.
19. There are many specialized agencies in the United Nations.
20. India's United Nations ambassador said the situation is desperate.
21. If the United Nations had more troops in the area, it would have greater leverage.
22. The Lithuanian parliament also sent an open letter to the United Nations.
23. Education is one of the basic human rights written into the United Nations Charter.
24. This policy could isolate the country from the other permanent members of the United Nations Security Council.
25. Soldiers from many different countries have been subsumed into the United Nations peace-keeping force.
26. The document was previously circulated in New York at the United Nations.
27. The matter was debated in the Security Council of the United Nations.
28. These arguments may have been used as a rhetorical device to argue for a perpetuation of a United Nations role.
29. That responsibility falls on the local office of the United Nations High Commissioner for Refugees.
30. Troops are in the country under the banner of the United Nations.
More similar words:
munitions,
nation-state,
consternation,
telecommunications,
nation,
donation,
zonation,
national,
damnation,
communication,
domination,
rumination,
incarnation,
nomination,
combination,
nationwide,
inclination,
alliteration,
designation,
explanation,
imagination,
indignation,
examination,
culmination,
destination,
nationalism,
relationship,
conservation,
consultation,
unite.