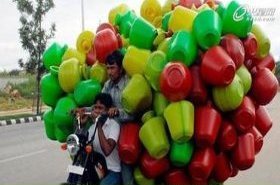 Random good picture Not show
1 All the addicts who received diacetylmorphine spent at least 45 minutes per visit in the clinic to check for side effects.
2 The genes were the same as those regulated by cocaine and opiates, such as heroin (diacetylmorphine).
3 But 88 percent of those who got diacetylmorphine shots did. And those who got diacetylmorphine cut back on illicit drugs by 67 percent, compared to 48 percent who got methadone.
4 But when that does not work, they said, giving heroin's active ingredient, diacetylmorphine, appears to be an effective alternative.
5 The Canadian researchers randomly assigned about half of the addicts to receive methadone and the other half to receive daily injections of diacetylmorphine, the active ingredient in heroin.
6 Bayer , however , was more interested in Hoffman's own recent discovery, diacetylmorphine .
7 Heroin: Heterocyclic compound, a highly addictive alkaloid derivative of morphine (chemically, it is diacetylmorphine) that makes up a large portion of illicit narcotics traffic.
More similar words:
diamorphine,
diacetyl,
morphine,
apomorphine,
acetylcholine,
acetylcysteine,
buprenorphine,
acetylcholinesterase,
acetyl,
acetylate,
acetylene,
acetyl-CoA,
morphia,
acetylation,
amorphism,
acetylene gas,
oxyacetylene,
dimorphism,
dimorphic,
deacetylation,
dynorphin,
geomorphic,
isomorphic,
biomorphic,
isomorphism,
anamorphic,
endorphin,
automorphism,
polymorphic,
metamorphic.