Synonym:
close,
fill,
make full.
Similar words:
call up,
roll up,
pull up,
fill out,
fill in,
illustrate,
fulfilling,
file.
Meaning: v. 1. make full, also in a metaphorical sense 2. become full 3. fill or stop up 4. eat until one is sated.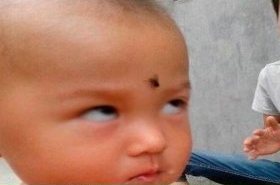 Random good picture Not show
1. His office began to fill up with people.
2. Fill up on potatoes, bread and pasta, which are high in carbohydrate and low in fat.
3. Fill up his glass with beer, please.
4. The restaurant was beginning to fill up.
5. Warehouses at the frontier between the two countries fill up with sacks of rice and flour.
6. Forever cannot fill up void.
7. Fill up the form according to the instructions.
8. We'd better stop at the garage to fill up, we're nearly out of petrol.
9. The theatre began to fill up just before the performance.
10. We fill up our lives with meaningless tasks.
11. I need to fill up with petrol before we go.
12. People must fill up their questionnaires conscientiously and honestly.
13. The van was capacious and he decided to fill up the space with a couple of sacks of fuel.
14. During our meal the restaurant had begun to fill up with the pre-theatre crowd, Brighton burghers and their wives.
15. Well, if you stop to fill up at a motorway service station your dreams could come true.
16. Fill up your plate now - go on, you can manage a bit more, growing girl like you.
17. In this way exhibitors were forced to fill up their screens for months ahead with pictures they had never seen.
18. Somehow I got distracted and forgot to fill up my truck with sod.
19. Computers used to fill up entire rooms.
20. This magnet for unwanted paper will fill up and overflow with monotonous regularity and should be abolished.
21. I fill up his new dish to the top and stick it on the floor.
22. On Thursday night she went to her yoga class, glad to have something to fill up the evening.
23. About half an hour before the performance, the theatre starts to fill up.
24. But it's becoming a major issue as landfill sites fill up.
25. She gazed at Ruth,[http://Sentencedict.com] and her face seemed to fill up with horror.
26. Only when the kids are let out from school is it busy as bicycles fill up the lanes.
27. There's a new batch in, about fifty, they say, to fill up the last posting.
28. The aim of the game is to see which of the teams can fill up their glass the first.
29. This allows the user to list a number of programs which will fill up a complete disk, or more than one disk.
30. Of all the diversions of life, there is none so proper to
fill up
its empty spaces as the reading of useful and entertaining authors.
Joseph Addison