Synonym:
counteract,
oppose,
withstand.
Antonym:
obey.
Similar words:
resistance,
hypothesis,
resign,
assist,
insist,
persist,
subsist,
consist.
Meaning: [rɪ'zɪst] v. 1. elude, especially in a baffling way 2. stand up or offer resistance to somebody or something 3. express opposition through action or words 4. withstand the force of something 5. resist immunologically the introduction of some foreign tissue or organ 6. refuse to comply.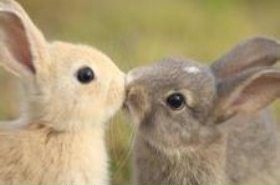 Random good picture Not show
1 General Rattigan summoned reinforcements to help resist the attack.
2 You have to learn to resist the sales patter.
3 I knew she wouldn't be able to resist pairing me off with someone.
4 Unable to resist the impulse,[www.Sentencedict.com] he glanced at the sea again.
5 They are determined to resist pressure to change the law.
6 She can't resist the lure of the bright light.
7 She cannot resist the / her itch to travel.
8 At that time the government was unwilling to resist the foreign invasion.
9 I believe we should resist calls for tighter controls.
10 She says she will resist a single European currency being imposed.
11 I couldn't resist peeking in the drawer.
12 I can never resist temptation/chocolate/the urge to laugh.
13 Few males can resist a self-confident seductress.
14 Like an old schoolie, he couldn't resist using the blackboard.
15 His inability to resist temptation would eventually cost him his freedom.
16 David felt too enervated to resist.
17 Washington is expected to resist pressure to lift trade sanctions on Myanmar.
18 She could hardly resist the urge to turn and run.
19 I couldn't resist the temptation to open the letter.
20 I can't resist baked apples.
21 He was unable to resist her charms.
22 We would resist any armed intervention from outside in our country's affairs.
23 It was a good speech, but he couldn't resist taking a sideswipe at his opponent.
24 A healthy diet should help your body resist infection.
25 Teenagers may find it difficult to resist peer pressure.
26 The magnetic pull of the city was hard to resist.
27 My heart shall put on cotton-padded jacket, it can resist without your winter.
28 Their opponents had the whip hand and it was useless to resist.
29 The bag of sweets on the table was too strong a temptation for the child to resist.
30 The party is run by a bunch of old fogies who resist progress.
More similar words:
resistance,
hypothesis,
resign,
assist,
insist,
persist,
subsist,
consist,
resident,
assist in,
residence,
president,
consist in,
consist of,
assistant,
presidency,
assistance,
consistent,
residential,
presidential,
consistently,
distress,
as is,
design,
beside,
designs,
besides,
crisis,
designer,
hesitate.