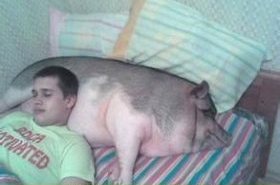 Random good picture Not show
1. She didn't do any typing till the evening.
2. I was in the middle of typing when Robert rang. It was infuriating!
3. Women tended to be relegated to typing and filing jobs.
4. They didn't get around to typing up the letter.
5. If Jane would do some of Mary's typing(Sentencedict), that would even the work out.
6. I did a 15-week crash course in typing.
7. We have vacancies for typists / in the typing pool.
8. One or two typing errors crept into the report.
9. He exclaims that it must be a typing error.
10. She made a good job of the typing of 1000 pages of the manuscript.
11. By typing in simple commands you could pick up objects and talk to other avatars, with your words displayed in a cartoon bubble above your head.
12. My secretary is accurate in her typing.
13. Blood samples were taken from patients for typing.
14. The document contained a lot of typing errors.
15. He had injured his left hand and was typing one-handed.
16. I finished typing the report just minutes before it was due.
17. She worked up her typing speed to seventy words a minute.
18. He was sitting at his desk typing furiously.
19. I need a break from typing.
20. Using the mouse is quicker than typing it on the keyboard.
21. When you are finished typing, remember to save your document.
22. Her typing was slow and riddled with mistakes.
23. I was typing away into the early hours of the morning just to get the thing finished.
24. I checked the typing for errors.
25. The letter contains a number of typing errors.
26. Typing is considered by most employers to be a basic competence.
27. This portable device enables deaf people to telephone the hospital by typing a message instead of speaking.
28. It's the usual boring secretarial job - a bit of typing and some filing.
29. It's possible to throw the computer program out of joint by typing in nonsense.
30. I needed something to break the monotony of my typing job.
More similar words:
safety pin,
typist,
typical,
atypical,
typically,
coping,
leaping,
carping,
dumping,
ripping,
impinge,
weeping,
sloping,
lapping,
dipping,
helping,
rasping,
damping,
camping,
snapping,
slapping,
chopping,
spinning,
trapping,
grasping,
equipping,
developing,
helping hand,
shopping bag,
housekeeping.