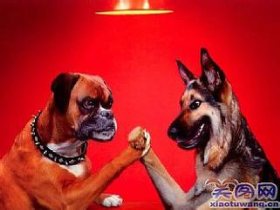 Random good picture Not show
1. She stood at the bus stop stamping her feet .
2. The little boy was stamping his foot and refusing to take his medicine.
3. He received the original ban last week after stamping on the referee's foot during the supercup final.
4. She stood by the road, stamping her feet to stay warm.
5. I wish those people upstairs would stop stamping .
6. The children came stamping down the stairs.
7. Marta shrieked and started stamping on the cockroach.
8. I tried stamping my feet to keep warm.
9. The audience were stamping and cheering.
10. With Rangers two goals up, Baxter was stamping his mazy authority on the game.
11. It would have been like stamping on a little bird you watch learning to fly.
12. People were stamping their feet and putting their hands in their armpits against the chill of an open, starry night.
13. The machines made a factory din, like a stamping plant maybe.
14. She pictured the man stamping down through his pub, irate and duty-bound.
15. Miguel turned away, stamping out his cigarette, facing the wall like it was his future.
16. There was much stamping of ministerial feet, but, sadly, this show of righteous indignation led to very little action.
17. Rory could hear the stamping, slapping feet move in time to the fiddles and accordions as they played a jig.
18. The speaker gesticulated by raising his arms, pounding the desk, and stamping his foot.
19. Do you ever go back to any of our old stamping grounds?
20. It would he hard to imagine a more primitive form of music than stamping on the ground.
21. Nicholas Hotel, a costume party with the Mayor present and the ballroom packed with people stamping their feet and clapping.
22. Their faces were like the grotesque masks of street carnivals, their clothes the cruel parodies of stamping clowns.
23. Newbridge substitute Stuart Griffiths was also sent off for stamping against Pontypridd, just six minutes after coming on.
24. Scrambling to his feet, he tested the floor at his feet by stamping with the heel of his uninjured leg.
25. And when that didn't work, he had an animated discussion with team manager Maurizio Mancini before stamping off.
26. He has three young daughters of his own, and loses no time in stamping his authority on the entire brood.
27. Sometimes the mortar is turned over and tile sound is made by the stamping of several women's feet.
28. One cradled a paper cup of coffee in both hands, stamping his feet as if it was cold.
28. Wish you will love sentencedict.com and make progress everyday!
29. But not your place, of course: we're a good four hundred light years from your usual stamping grounds.
30. By this time nobody was paying any attention, just stamping round any old how.
More similar words:
camping,
damping,
stamp,
stamp out,
stampede,
stamp duty,
rubber-stamp,
dumping,
impinge,
vampire,
tamper,
champion,
championship,
stamen,
stamina,
stammer,
old testament,
new testament,
antihistamine,
first amendment,
ping,
piping,
coping,
typing,
gasping,
rasping,
griping,
ripping,
dipping,
helping.