Synonym:
craftsman,
machinist,
repairman,
technician.
Similar words:
mechanical,
mechanism,
panic,
technical,
Hispanic,
organic,
technician,
take charge.
Meaning: [mɪ'kænɪk] n. 1. a craftsman skilled in operating machine tools 2. someone whose occupation is repairing and maintaining automobiles. adj. resembling the action of a machine.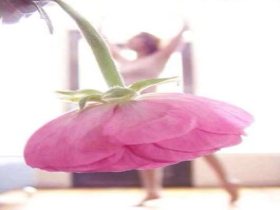 Random good picture Not show
1. The mechanic soon fixed up the machine.
2. This mechanic is always prompt in his duties.
3. A competent mechanic should be able to fix the problem.
4. A mechanic overhauled the car's motor with some new parts.
5. A mechanic is trying to localize the fault.
6. A mechanic is coming to overhaul the engine.
7. The mechanic made the necessary adjustments to the engine.
8. He is a mechanic who buys and sells cars on the side.
9. The mechanic was busy repairing the machine.
9. Sentencedict.com is a sentence dictionary, on which you can find excellent sentences for a large number of words.
10. He worked in a garage as a mechanic.
11. The terrible mechanic seems to have made a botch of repairing the car.
12. Kelly is employed as a mechanic.
13. The factories no longer relied upon a mechanic to put together looms within the plant.
14. The mechanic found that the engine hood of the plane would not lift.
15. A good mechanic is worth his weight in gold.
16. The mechanic located the fault immediately.
17. This machine isn't working; get a mechanic to see to it.
18. The mechanic found a hole in the gas tank .
19. He's an automobile mechanic.
20. I'm going to give that mechanic a piece of my mind if the car's not fixed this time.
21. The mechanic has trued up a wheel.
22. The mechanic was wearing a pair of blue overalls.
23. He is an adept mechanic.
24. If you smell gas fumes or burning, take the car to your mechanic.
25. He followed in his father's footsteps and became a motor mechanic.
26. Buying that second-hand car without having it checked by a mechanic first cost us dear.
27. How long has it been since you've had a mechanic tune this engine?
28. The whole team stood idle , waiting for the mechanic.
29. The car has not been running very well and a mechanic had to come over to have a look at it.
30. At trade school, he learned to be an auto mechanic.
More similar words:
mechanical,
mechanism,
panic,
technical,
Hispanic,
organic,
technician,
take charge,
chance,
change,
channel,
merchant,
exchange,
by chance,
changeable,
take a chance,
in exchange for,
unchangeable,
hand in hand,
echo,
technique,
technology,
vanish,
nice,
Spanish,
companion,
organism,
organize,
technological,
ethnic.