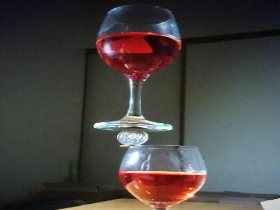 Random good picture Not show
1, Judge Keenan concluded that the surveillance had been lawful.
2, Sir Kenneth concluded with a sideswipe at his critics.
3, The doctor concluded that the patient's disease was cancer.
4, Larry had concluded that he had no choice but to accept Paul's words as the truth.
5, The doctor concluded that further treatment would be useless.
6, He discussed business and concluded transactions with us on the spot.
7, The report concluded that the school should be closed immediately.
8, It was concluded that the level of change necessary would be low.
9, The judge concluded that the accused was innocent.
10, She concluded the speech by reminding us of our responsibility.
11, He concluded from their remarks that they were not in favour of the plan.
12, The report concluded the cheapest option was to close the laboratory.
13, They concluded the meeting at 6 o'clock in the afternoon.
14, The government concluded a peace treaty with the rebels.
15, The meeting concluded at 8 o'clock.
16, The committee concluded that the senators had engaged in improper conduct.
17, The programme concluded with Stravinsky's 'Rite of Spring'.
18, The judge concluded that the prisoner was guilty.
19, The doctors have successfully concluded preliminary tests.
20, That same year,(http://sentencedict.com/concluded.html) France concluded a trading agreement with Spain.
21, What can be concluded from these observations?
22, She concluded her talk with a funny story.
23, The Group of Seven major industrial countries concluded its annual summit meeting today.
24, The report concluded that no substantive changes were necessary.
25, Francis, having concluded his business with James, left for Miami.
26, Imes concluded from her fluttered look that she had spent the money.
27, The program was concluded with a song.
28, 'The situation in the inner cities is bad and getting worse,' she concluded.
29, Once the price had been agreed, a deal was quickly concluded.
30, 'He should have thought of the consequences before he acted,' she concluded sententiously.
More similar words:
conclude,
include,
conclusion,
in conclusion,
draw a conclusion,
exclude,
including,
excluding,
confounded,
conceit,
concede,
concert,
concern,
concept,
conceive,
concrete,
conceited,
concealed,
concerning,
conception,
concession,
concentrate,
conciliatory,
concentrating,
concentrate on,
concentration,
reconciliation,
be concerned about,
ludicrous,
uncle.