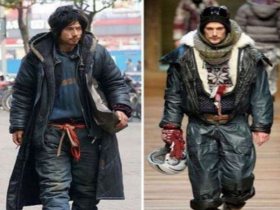 Random good picture Not show
1. I wish to express my thanks to you for instructing my child.
2. The family sent a heartfelt message of thanks to everyone who helped.
3. Everyone knows now, thanks to Ken's loose tongue .
4. I would like to propose a vote of thanks to our host.
5. My sincere thanks to you for being my child's teacher.
6. My heartfelt thanks to you, dear teacher. On the voyage of life, you have kindled the light of hope for me. What you have done enriches my mind and broadens my view. On this day I honour you sincerely.
7. A big thanks to all of you who supported our fund-raising campaign.
8. Thanks to you, I was saved from drowning.
9. I am feeling better now, no thanks to you.
10. Thanks to a new EU directive, insecticide labelling will be more specific.
11. Thanks to a large gift from an anonymous donor, the charity was able to continue its work.
12. Thanks to your mistake, I'm £500 to the bad!
13. Some ski resorts opened early, thanks to a late-October snowstorm.
14. We gave thanks to God for all our blessings.
15. You must pen a letter of thanks to your uncle.
16. Thanks to agile footwork he always managed to escape his pursuers.
17. Thanks to Bateman's heroics in the second half, the team won 20.
18. Let us give thanks to God.
19. The police said that it was thanks to the vigilance of a neighbour that the fire was discovered before it could spread.
20. They won, thanks to a late penalty from Fry.
21. I should like to extend my grateful thanks to all the volunteers.
22. Thanks to international aid, the town had been supplied with food for nine months.
23. Thanks to the bad weather, the match had been cancelled.
24. He wrote a letter of thanks to the hospital.
25. She preceded her speech with a vote of thanks to the committee.
26. I'd like to extend my thanks to all the catering staff.
27. Thanks to your help, we were successful.
28. Thanks to that job I became an avid reader.
28. Wish you will love sentencedict.com and make progress everyday!
29. At the end of the various speeches, I want you to propose a vote of thanks to his parents.
30. We managed to get it finished in the end-no thanks to him .
More similar words:
thanks,
Thanksgiving,
thank,
than,
at hand,
other than,
rather than,
that is to say,
not more than,
no less than,
no more than,
more than ever,
more often than not,
hand in hand,
rank,
tank,
blank,
ankle,
banker,
banking,
blanket,
frankly,
the rank and file,
that,
stop,
as to,
stock,
story,
stove,
in that.