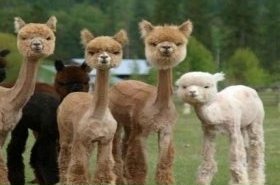 Random good picture Not show
1) The teacher told the student to pay attention to his spelling.
2) Please pay attention to what I am saying.
3) Pay attention to the road signs.
4) Say your piece out and pay attention to our feelings.
5) You must pay attention to this problem before every thing.
6) Pay attention to your manners.
7) I didn't pay attention to what she was saying.
8) Pay attention to overhear our talk!
9) Pay attention to what she's saying because she won't explain it a second time.
10) Pay attention to the body language of the speaker.
11) You should always pay attention to personal grooming.
12) Don't pay attention to him, he cries for nothing.
13) It is bad for us to pay attention to one side and neglect the other.
14) She tried to pay attention to what he was saying.
15) The more money people amass, the more they pay attention to schools and education, a correlation drawn by countless studies.
16) When the thaw comes, pay attention to how your yard is draining, especially in places where water accumulates.
17) Pay attention to the medical cautions that precede each tape.
18) Feminists must pay attention to beliefs about male and female speech, because prejudice is often more powerful than fact.
19) Pay attention to your fellow workers' accomplishments.
20) In setting performance goals, pay attention to the context.
21) Pay attention to your intonation and emphasis.
22) Pay attention to contrasting colours, taking care not to put two rows of the same item side by side.
23) Trainees are taught to pay attention to details and to strive for perfection.
24) I rarely pay attention to market forecasts, but this was a shocker.
25) Principals must pay attention to the concerns of these groups when making administrative decisions.
26) People in the United States want the president to pay attention to Middle America.
27) However,[http://sentencedict.com/pay attention to.html] the candidate's response can be very revealing and interviewers should pay attention to it.
28) People normally are not conscious of, or do not
pay attention to
their habits - until they have been penalized by their unhealthy or harmful habits.
Dr T.P.Chia

29) His feeding frenzy exhausted, he was torpid, unable to pay attention to the rat in her maze.
30) Anything easy and pleasant aroused deep suspicion and people enjoying themselves were usually less inclined to pay attention to others.
More similar words:
attention,
a bone of contention,
mention,
in addition to,
in relation to,
invention,
in proportion to,
convention,
prevention,
not to mention,
conventional,
intervention,
identification,
attend,
attend to,
attendance,
listen to,
potentially,
continent,
attraction,
contribution,
confrontation,
orientation,
presentation,
concentration,
representation,
implementation,
matter,
latter,
sentiment.