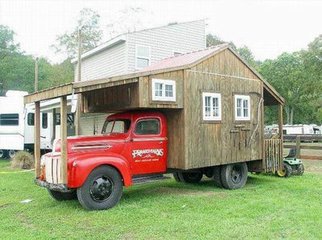 Random good picture Not show
1. A low-powered electric bulb hung starkly from a wire overhead.
2. The low-powered beams are considered safe.
3. To read the stored data, a low-powered red laser is shone slice by slice through the cuvette.
4. It relies on low-powered convection currents to ramble wherever it is easiest to drift to, and is then trapped by gentle, patient cul-de-sacs in the hills.
5. Mobile phones are low-powered radiofrequency transmitters, operating at frequencies between 450 and 2700 MHz with peak powers in the range of 0.1 to 2 watts.
6. Netbooks — lightweight, low-powered subnotebooks — were the surprise hit of 2008 and 2009.
7. A low-powered rifle, such as a BB gun, that uses manually compressed air to fire small pellets.
8. First, they are "thin," meaning that they contain low-powered hardware and thus use much less electricity than expensive laptops.
8. Sentencedict.com try its best to gather and create good sentences.
9. Large low-powered memories cannot go as fast as smaller higher power RAM chips.
10. Each cell is equipped with a low-powered radio transmitter and receiver that permit propagation of signals among cell-phone users.
11. The Apollo spacecraft, supplied with their own low-powered rockets, could brake on approach to the Moon and go into lunar orbit.
12. Computing with low-powered tablets and handsets inevitably means offloading some processing to the cloud.
13. What is needed is a transmitter sufficiently cheap, compact and low-powered to be installed in every home.
14. They usually operate at 12 volts, but in the darkness of the garden even a low-powered light can seem surprisingly bright.
15. Since July, GM has implemented a post-crash protocol that includes the depowering of the battery after a severe crash, returning the battery to a safe and low-powered state.
16. According to Hu, the chip is designed for netbooks, other mobile devices, low-powered PCs and embedded systems.
17. One of the most promising new technologies to help achieve that goal is a new breed of low-powered microprocessors that can vary the speeds at which they operate.
18. Despite their shipments slowing down in the first quarter of 2009, inexpensive and low-powered netbooks are poised for rapid growth as their feature sets continue to mature.
19. They make it easier for themselves by emulating the relatively low-powered processors found in the first personal computers.
20. Many beta testers report that Windows 7 runs faster on their low-powered machines (512 MB of RAM) than does Vista.
21. It is not like an X-ray, but more like a very low-powered microwave oven.
22. There will also be a Starter edition, which will be installed on low-powered netbooks.
More similar words:
powered,
empowered,
unpowered,
lowered,
high-powered,
flowered,
steam-powered,
battery-powered,
flower power,
slowpoke,
towered,
dowered,
lower egypt,
power,
empower,
power saw,
power up,
power on,
power law,
powering,
man power,
superpower,
manpower,
air power,
powerful,
power cut,
sea power,
power tool,
power grid,
full power.