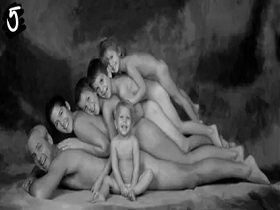 Random good picture Not show
1. The boss flipped out when he heard you lost the account.
2. It is impossible to talk to him today; he must have flipped out.
3. When a rival female lawyer makes a catty comment about her shade of lipstick, she totally flips out.
4. With pride and pleasure, he flips out pairs of colour reproductions on to the kitchen table.
5. The guy just flipped out and started shooting.
6. Andy didn't flip out like that when he came to the Shank 1948, but that's not to say that he didn't feel many of same things.
7. I started to kind of flip out to some degree.
8. Don't clamp down or flip out; leave a little wiggle room.
9. While Americans might casually flip out a card from their wallet, for example, Japanese executives will carefully present their cards with both hands as a sign of respect.
10. Everybody has a deadline, and people flip out all the time.
10. Sentencedict.com is a sentence dictionary, on which you can find nice sentences for a large number of words.
11. Hannah knew her mom would flip out if she didn't get home on time.
12. I wondered if I would flip out.
13. My kids have rarely seen me flip out—maybe once or twice in their lives.
14. Just flip out the kickstand, kick back and catch all the magic of your favorite movies and videos.
15. But am I going to flip out just because some dumb reporter asks a bunch of pointless and infuriating questions?
16. For those who choose longer hair, a structured bob with flip out ends is best.
17. But what I found was that it was actually very tough. I started to kind of flip out to some degree.
18. Service in the restaurant was abysmally slow. My husband was starting to flip out, so I tried to distract him with small talk.
19. The popularity of online shopping is encouraging young Japanese to flip out their cards.