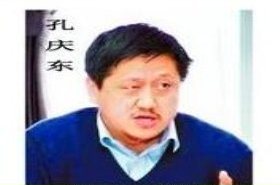 Random good picture Not show
1 An what all apprehensibility, have what time think impassability :One is why the work of An so bitterness, be the wages still so low?
2 If have the presumptuous place to invite you apprehensibility!
3 The merits of alertness and apprehensibility in Bai Juyi's poetry were not due to its colloquialism or vernacularism, but came from its concise themes, specified literary speech and vivid description.
4 I wait for a man, his apprehensibility with enjoy me, we enjoy the life together.
5 Probably you not that love of apprehensibility drown I already, can't let me get away to love again the other people from the in the interval.
6 Hope to look for to an apprehensibility , forgive the person's personage, walk together the perfect person living.
7 You do of the affair, my apprehensibility.
8 The emotion that there is extra a word phrase blending, does cloud Lan apprehensibility Li Qing of the small age bright on reduced after separating with husband?
9 Say the true, on this, I is all completely not apprehensibility.
10 Deng Run Long professes:"The passenger is eager to thinking our apprehensibility of homing temper,[www.Sentencedict.com] but they protect engine driver enlarged our administer justice difficulties like this."
11 Summary:A lot of high school student all think phrasing is memorize mechanically hard carry on the back, only have so just apprehensibility phrasing.
12 Although sometimes would also similar to them always surround to delude, I still from the in the mind apprehensibility with accept these.
More similar words:
comprehensibility,
incomprehensibility,
apprehensible,
apprehension,
apprehensive,
apprehensively,
misapprehension,
sensibility,
extensibility,
defensibility,
insensibility,
distensibility,
comprehensibly,
comprehensible,
reprehensible,
incomprehensible,
sense of responsibility,
expansibility,
apprehend,
responsibility,
apprehended,
compressibility,
irresponsibility,
misapprehend,
incompressibility,
prehensile,
prehension,
joint responsibility,
legal responsibility,
area of responsibility.