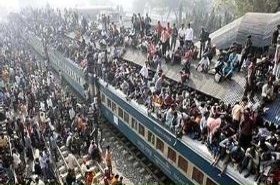 Random good picture Not show
1. Otherwise, a kind of needle-shaped boride will appcar on the surface of specimen.
2. This thesis first finds that there are some needle-shaped calcite crystals in some soils of studyarea.
3. Plants which grow in a hot and dry environment such as the cactus have small or needle-shaped leaves.
4. Most of the foraminifera were soft-walled, either spherical or needle-shaped, and coloured brown.
5. The mesh size of pulverized metals is 0.01 - 2 mm, shapes - flaky, cube-shaped, needle-shaped, except for spherical.
6. There are many flowers in the leaf shape: a needle-shaped, drop-shaped, oval-shaped ... leaves, the child are not only green, and red and yellow.
7. In May, Donaldson and colleagues reported in Nature Nanotechnology that carbon nanotubes, tiny needle-shaped fibres of carbon, can lead to a form of lung cancer caused by asbestos in mice.
8. Methods A total of 63 patients with urethral stricture underwent ureteroscopic treatment including mainly rigid ureter dilation and a self-made needle-shaped ureteroscopic electrotome.
8. Sentencedict.com try its best to gather and create good sentences.
9. The comminution type and technical conditions can have great impact on the length-diameter ratio of the product in preparing ultrafine needle-shaped wollastonite powder.
10. The retarders have changed the growth habit of the dihydrate gypsum crystal, and changed the crystal from needle-shaped in-to short columnar, as well as notably increased its dimensions.
11. The T-shaped edge field emitter arrays were successfully fabricated with each emitter possessing much larger emission area than needle-shaped emitters.
12. Paul Sereno's Nigersaurus sported a head shaped like a shovel and batteries of 600 needle-shaped teeth that earn him the nickname "The Lawnmower."
More similar words:
sickle-shaped,
cone-shaped,
dome-shaped,
cube-shaped,
tube-shaped,
needless,
square-shaped,
wedge-shaped,
needlessly,
needless to say,
pins and needles,
on pins and needles,
needle,
needled,
shaped,
reshape,
l-shaped,
u-shaped,
v-shaped,
cone shape,
unshaped,
take shape,
microneedle,
needlework,
needlelike,
ball-shaped,
egg-shaped,
fan-shaped,
needlewoman,
needlepoint.