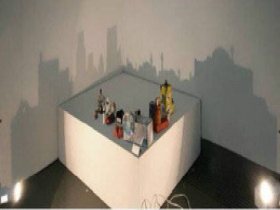 Random good picture Not show
1 AIM To investigate the change of electronystagmography (ENG) in sleep apnea syndrome (SAS) patients and its clinical significance.
2 OBJECTIVE To analyze the causes and features of electronystagmography (ENG) in middle and elder aged vertigo patients.
3 With electronystagmography (ENG), various tests were carried out in 16 patients of congenital and 10 patients of acquired nystagmus.
4 Methods A comparative study was carried out among 415 cases with vertigo to analyze the clinical usability of SPG with that of electronystagmography(ENG).
5 Objective To assess quantitatively the therapeutic effects of surgical intervention on congenital nystagmus (CN) with electronystagmography.
More similar words:
electromyography,
electrocardiography,
electrogastrography,
electrocorticography,
electroencephalography,
electrograph,
electromyograph,
electrocardiograph,
electroencephalograph,
electroencephalographic,
spectrography,
positron emission tomography,
spectrograph,
cholecystography,
crystallography,
electrogram,
electromyogram,
tomography,
demography,
thermography,
cosmography,
mammography,
electrocardiogram,
plethysmography,
electroencephalogram,
cystography,
nystagmus,
computer tomography,
computed tomography,
petrography.