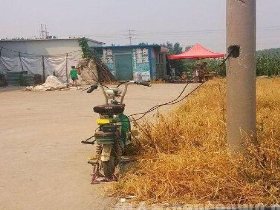 Random good picture Not show
1 We can extract oil from shale.
2 Shale underlies the coal.
3 The fossils lie embedded in a matrix of shale and sandstone.
4 The hard shale was now gone and the flat lake had become a choppy sea of sand and rock.
5 Quite simply because men must shale Parenting if women are to lead full lives.
6 Its only feature was a scattering of red shale; as a reaction I began to superimpose pictures.
7 Shale when wet is harder and more impervious to erosion than when dry.
8 Bring on those sheets of jagged shale, for at least they are firm!
9 The paper introduces the current status of shale oil industry point out the existing problems of shale distillation process in China.
10 And PetroChina officials are exploring new shale gas and coal-bed methane opportunities over the country.
11 Jintang mining area of oil shale lies in the central Maoming Basin which is half - graben basin.
12 More ammonium sulphate solution is being recovered in the process of distilling oil shale.
13 The cliffs are characterized by remarkable zigzagging strata of shale, limestone and sandstone.
14 Data plotting above the standard curve were considered to represent uplifted Bunter Shale section.
15 The buried trees became coal seams and the mud and sands turned to shale and sandstone.
16 It would only have needed one postponement at the school's shale pitch to have wrecked Errol's big opportunity!
17 Like many other West Lothian settlements, the village grew around a shale oil refinery.
18 To some, the huge variety of life in the Burgess shale has been an inspiration.
19 After 2 kilometres, turn left and follow the signs to the former shale mining village of Philpstoun.
20 This is evidence of a transgression, meaning that as the Bright Angel Shale was being deposited the sea gradually moved landward.
21 It was formed by the heating and crushing of shale, a sedimentary rock which has hardened from mud.
22 The track ran parallel to the South Coast Expressway, through land that was flat, a wasteground of weeds and shale.
23 Several of these graptolites are preserved on the flat bedding surfaces of a black shale.
24 It was a telltale sign that water was seeping through the canyon walls,[www.Sentencedict.com] softening the mica shale and conglomerate abutment.
25 The buried forests became seams of coal and the strata of mud and sand hardened into shale and sandstone.
26 This indicates the sandstones can be over 30 m thick and are separated by well-defined shale beds.
27 Its sides were neither high nor sheer, just slopes of black shale rising no more than fifty feet.
28 The mix of dust and gas passes three pairs of cyclones for dry oil shale where dried fuel is separated and is given to screws of dry oil shale.
29 Block Wei 5 of the Jiangsu Oilfield is a marginal field with middle and low permeability and the thin multilateral sand and shale.
30 Scottish chemist and industrialist who showed that low-temperature distillation of shale could yield substantial commercial quantities of paraffin oil and solid paraffin wax.