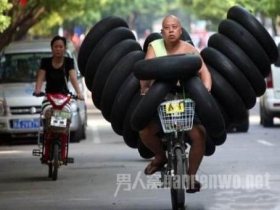 Random good picture Not show
1. The government agreed to enter into negotiations.
2. Only free men can negotiate; prisoners cannot enter into contracts. Your freedom and mine cannot be separated.
3. We should enter into public life.
4. You shouldn't enter into/make a contract until you have studied its provisions carefully.
5. We are not willing to enter into open-ended discussions.
6. Your personal feelings shouldn't enter into this at all.
7. We will enter into the question of inherited characteristics at a future time.
8. He was destined from his birth to enter into the church.
9. Many people think that party politics should not enter into local government.
10. He did not want to enter into a semantic debate.
10. Sentencedict.com try its best to collect and create good sentences.
11. The agreement shall enter into force upon signature.
12. The United States and Canada may enter into an agreement that would allow easier access to jobs across the border.
13. The Council's opinion doesn't enter into it - it's up to us to make the decision.
14. We are hoping to enter into discussions with leaders of the prison service.
15. Judith couldn't really enter into the spirit of the occasion.
16. Let's not enter into details at this stage.
17. Don't sign/enter into any contract before examining its conditions carefully.
18. The magazine is unable to enter into any correspondence on medical matters.
19. He always buys the best - money doesn't enter into it.
20. I dared not enter into conversation with him.
21. We'll enter into details at the next meeting.
22. It would be foolish for a doctor to enter into correspondence with a patient.
23. I refused to enter into any correspondence with him about it.
24. Does that enter into the cost of the ticket?
25. He was quite willing to enter into conversation with her.
26. They refuse to enter into any discussion on this matter.
27. The government refused to enter into discussions with the opposition.
28. The examiners cannot enter into any correspondence over the results.
29. It was given out that the government was to enter into negotiations with the rebels.
30. The rebel leaders stated that they are willing to enter into dialogue with the government.
More similar words:
interior,
intervention,
at regular intervals,
entertainment,
filtering,
painter,
intent,
internal,
Internet,
interval,
interact,
interest,
center,
interpret,
in terms of,
interrupt,
interfere,
interview,
interaction,
at intervals,
interfere in,
enter upon,
in the event of,
enterprise,
interfere with,
international,
interpretation,
mothering,
offering,
gathering.