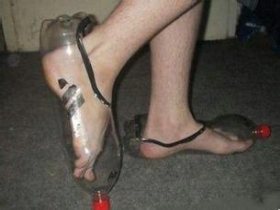 Random good picture Not show
1. The share price will be determined by bidding from institutional investors.
2. The share price has continued to fall in value over the past week.
3. Analysts expect the share price to remain buoyant.
4. To ramp up a share price during a takeover bid is unacceptable.
5. It's unlikely that the share price will exceed historic levels.
6. Are we witnessing a genuine recovery in the share price, or is it just a dead cat bounce?
7. The share price is expected to rise north of $20.
8. The share price is likely to leap upwards.
9. The company's bad figures sent its share price down.
10. The rise in share price confounded expectations.
11. For some months the share price remained fairly static.
12. The share price dived from 49p to an all-time low of 40p.
13. That's the primary reason the company's share price has held up so well.
14. With the share price down at 234p,(sentencedict.com/share price.html) it might be time to start buying.
15. Its share price closed on Friday at 474p, valuing the group at £282.2m.
16. With the share price peaking in July at 200 crowns, the company's share capital was worth 13 billion crowns.
17. A further hidden cost hinges on the share price the broker is able to offer customers.
18. Its share price rose 25 cents to 22. 5 rand.
19. The average share price rose 14 cents.
20. Its share price has shot up since it began trials ofa vaccine that may prevent or treat Alzheimer's.
21. The share price has only gone down because the market is generally down.
22. There are intangible benefits beyond a rise in the share price.
23. Lack of confidence in the company manifested itself in a fall in the share price.
24. The calculations do not take into account any fluctuation in the share price.
25. Once fund managers see the sequence of events leading to the share price collapse, they will decide whether to sue.
26. The Stock Exchange disseminates information, and reflects it in the share price.
27. As Miranda poured her coffee, she realized that checking the share price would now be her first priority every morning.
28. Evidently, the stock market believes that matters will not rest there and Pearl's share price raced up 87p to 639p.
29. The momentum often subsides, leading to a tumbling of the share price.
30. But management seemed unperturbed, claiming that shareholders needed a stronger share price, which called for lower operating costs.
More similar words:
reprimand,
reprisal,
reprieve,
price,
reprimanded,
caprice,
price war,
price tag,
sharp practice,
priceless,
fair price,
total price,
sales price,
price floor,
price index,
price fixing,
price ceiling,
price elasticity,
consumer price index,
price discrimination,
share,
shared,
sharp,
a share,
shark,
sharply,
reprove,
reproof,
repress,
deprive.