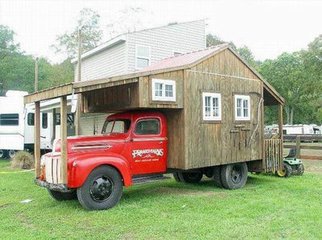 Random good picture Not show
1) Gillen etal compared 25 patients with oesophagitis in a single group with 24 Barrett's oesophagus patients.
2) Oesophagitis was present in 57.7% of asthmatics with a hiatal hernia compared with only 16.3% of those without hiatal hernia.
3) Indeed, when compared with asthmatics without oesophagitis, asthmatics with oesophagitis had a sevenfold increase in the frequency of hiatal hernia.
4) Patients with reflux oesophagitis also take longer to clear acid instilled into the oesophagus.
5) The results clearly show a high prevalence of oesophagitis in the adult asthmatic population.
6) Severe erosive oesophagitis may be a cause of iron deficiency anaemia but hiatus hernia alone seems unlikely to cause iron deficiency anaemia.
7) Several studies have shown the association of reflux oesophagitis with lower oesophageal sphincter dysfunction and impaired oesophageal peristalsis.
8) Oesophagitis was treated with omeprazole 40 mg/day for a median duration of 12 weeks.
9) Erosive oesophagitis was seen in two of the 21 patients who had endoscopy.
10) The heartburn associated oesophagitis is substernal in location.
11) Esophagitis (or Oesophagitis) is inflammation of the esophagus.
12) Prolonged exposure to refluxed acid leads to oesophagitis (inflammation of the oesophagus).
13) In such circumstances, the presence of observer bias would increase the magnitude of the association between oesophagitis and hiatal hernia.
14) All patients underwent oesophageal manometry and transit studies before and after complete healing of oesophagitis.
15) Individuals with a hiatal hernia were more likely to have oesophagitis.
16) The McNemar test was used to compare the incidence of failed peristalsis in patients before and after healing of oesophagitis.
17) There were no significant differences in the prevalence of heartburn and regurgitation among the different degrees of endoscopic oesophagitis.
18) Several factors are responsible for recurrent exposure of the distal oesophagus to gastric contents and the subsequent development of reflux oesophagitis.
19) Combination of a histamine H 2 receptor antagonist with a prokinetic agent may therefore provide an alternative treatment for reflux oesophagitis.
20) To determine whether gastro-oesophageal reflux in asthmatics results in oesophagitis, endoscopy and oesophageal biopsy were performed on 186 consecutive adult asthmatics.
21) Endoscopy in the nine H pylori positive non-uraemic patients showed oesophagitis in one patient and active duodenal ulcer in another.
22) The alternative - that these lower levels are partly responsible for the development of oesophagitis - is also possible.
23) Of the nine H pylori negative uraemic patients, two had oesophagitis and one had scattered petechiae in stomach and duodenum.
24) Also, cisapride produces healing rates of up to 50% in erosive oesophagitis that are comparable with histamine H 2 receptor antagonists.
25) Oesophageal strictures are probably caused by a combination of chemical oesophagitis, ulceration, and acid reflux.
26) Patients with adenocarcinoma had smoking and drinking histories similar to those patients with severe oesophagitis.
27) Peptic ulcer with possible perforation and haemorrhage, pancreatitis, distension, ulcerative oesophagitis, anorexia, taste perversion and diarrhoea.
28) Objectives Comparing the esophageal acid exposure characteristics between reflux oesophagitis (RE)and non erosive reflux disease (NERD) patients to identify the NERD subgroups.
29) A model of healing of Los Angeles grades C and D reflux oesophagitis: is there an optimal time of acid suppression for maximal healing?
30) Peptic ulcer with possible perforation and haemorrhage, pancreatitis, abdominal distension, ulcerative oesophagitis, anorexia,[http://sentencedict.com/oesophagitis.html] taste perversion and diarrhoea.
More similar words:
esophagitis,
oesophagus,
oesophageal,
gastroesophageal,
gastroesophageal reflux,
nasopharyngitis,
esophagus,
esophageal,
esophagectomy,
esophagoscopy,
esophagostenosis,
hagia sophia,
mesophase,
pharyngitis,
lymphangitis,
ophiophagus,
dysphagia,
hyperphagia,
polyphagia,
geophagy,
mesophyll,
mesophyte,
mesophilic,
macrophage,
sarcophagus,
nasopharynx,
phytophagous,
bacteriophage,
anthropophagus,
flagitious.