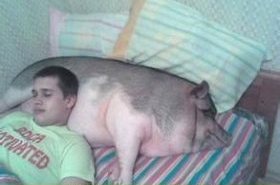 Random good picture Not show
1. He spoke in a low mumble, as if to himself.
2. Speak up. Don't mumble!
3. "Well," he conceded, "I do sometimes mumble a bit."
4. I wish you wouldn't mumble I can't hear you clearly.
5. He could hear the low mumble of Navarro's voice.
6. Don't mumble -- I can't hear what you're saying.
7. But Alice's voice had deteriorated into a droning mumble, the words slurred and joined almost into one continuous sound.
8. Don't mumble or spit at it.
9. Kaye could only mumble an apology.
10. Slaves mumble, workers grumble and students mutter.
11. All I could do was mumble that I regretted I hadn't taken my degree.
12. Whenever the subject comes up,(sentencedict.com) officials tend to mumble about uncertainties.
13. I have heard people who read badly mumble to themselves.
14. Mumble: They could have eaten you.
15. With mumble, sobbing, cheering , prayerful , tender or doting voice.
16. The mumble in the mouth: To the local salute that the leading cadre has fought!
17. Mumble can t sing , but he sure can dance!
18. This causes problems for a little penguin named Mumble.
19. If you mumble it looks like you don't know what to say!
20. I wish you wouldn't mumble - - I cannot hear what you are saying.
20. Sentencedict.com is a online sentence dictionary, on which you can find nice sentences for a large number of words.
21. Specially if they mumble.
22. Carreen and Suellen, emaciated and white, slept brokenly and awoke to mumble with wide, staring eyes in the tall four-poster bed where they had whispered together in better, happier days.
23. As a result, there would be no automatic announcements during the whole ride. Instead, the captain had to mumble unintelligibly through the speakers.
24. The word "mummer" has been linked to words such as mumble and mute and non-English words meaning mask because before the advent of these plays, mummers were people who did what?
25. The two small primary schools have amalgamated because both the small mumble.
26. Shave, use good grammar, be at least five minutes early, sit up straight. Don't mumble.
27. Mr Basescu decries communism as criminal, but Bulgarian leaders only mumble.
28. Speak clearly and at a moderate pace. Do not shout or mumble.
29. For goodness'sakes, Lucy Marian, speak up! I can't abide children who mumble.
30. I must speak clearly and to the point. I must not talk too fast or mumble.