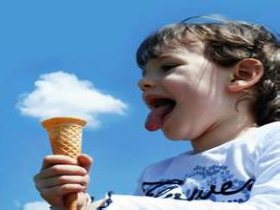 Random good picture Not show
1. But Mitchum has rarely raised any kind of hell.
2. And Mr Mitchum wouldn't perjure himself.
3. Mitchum, of course, is another of the great boozers.
4. At the county jail Mitchum and his friends were booked.
5. Mitchum had arrived on the set for an early call and found they were nowhere near ready for him.
6. Mitchum, Ford and Lila were given bail at a thousand dollars each and a hearing was scheduled for the following week.
7. She tells Mitchum that they belong to each other, and he, fatalistic to the last, appears to go along.
8. Friends had warned Mitchum to steer clear of this hustler,[sentence dictionary] but they became close friends.
9. A complicated story unfolds, with Mitchum desperately trying to extricate himself from the trap.
10. Geisler advised Mitchum against accepting the invitation, as did the other defendants' lawyers.
11. They gave her dinner and Mitchum took a fancy to her, suddenly forgetting all about his wife back East.
12. The Western sees actor Robert Mitchum starring alongside Monroe, who plays a dance hall singer.
13. Ever the opportunist, Mitchum decides to find his cellmate's family.
14. Life in the slammer wasn't too bad for Bob Mitchum.
15. As they left the courtroom Ford tried to speak to Mitchum, but Geisler barred his way.
16. In one of the letters Vachon writes to his wife, he refers to Mitchum as an 'unmitigated jerk'.
17. The number of visitors to Dingle skyrocketed after the scenic harbor town served as the setting for the Academy Award-winning Ryan's Daughter, a 1970 film starring Robert Mitchum.
More similar words:
hitch up,
mitchell,
margaret mitchell,
chum,
chump,
chummy,
chum up,
schumann,
schumpeter,
chum salmon,
Geotrichum,
chump change,
fetch up,
ketchup,
itch,
catch up,
matchup,
botch up,
patch up,
match-up,
bitch,
itchy,
hitch,
witch,
pitch,
ditch,
fitch,
snatch up,
hermit crab,
switch.