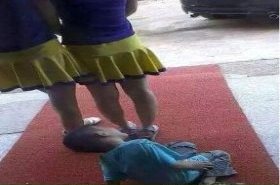 Random good picture Not show
(1) Nevertheless, a proximal hepaticojejunostomy in a young patient seems unattractive and justifies exploration of other, less invasive, alternatives.
(2) A proximal hepaticojejunostomy with a Roux-en Y loop reconstruction was performed and the patient was discharged after three weeks.
(3) The total choledochal cyst excision, with Roux -en-Y hepaticojejunostomy is effective in the treatment of congenital choledochal cyst.
(4) Conclusion:Hepaticojejunostomy in cervical style is a feasible method for anti-reflux in rebuilding biliary tract.
(5) All four patients with complete bile duct transection were treated with a proximal hepaticojejunostomy with Roux-en-Y jejunal loop.
(6) The author has followed up 85 cases of hepatolithiasis accompanied withdual stricture by treatment of hepaticojejunostomy for 3-16 years.
(7) Main surgical treatments of bile duct reoperation included lobar resection (66%) with RouxenY hepaticojejunostomy and Ttube drainage.
(8) Objective: To study the nursing of patients with obstructive jaundice after hepaticojejunostomy.
More similar words:
jejunostomy,
hepatectomy,
hepatic,
hepatica,
jejune,
hepatic coma,
hepatic vein,
hepatic duct,
jejunal,
jejunum,
extrahepatic,
intrahepatic,
hepatic artery,
hepatic portal vein,
hepatoma,
cystostomy,
hepatomegaly,
ostomy,
colostomy,
ileostomy,
hepatitis,
hepatitis c,
hepatitis b,
hepatitis a,
nephrostomy,
gastrostomy,
enterostomy,
unostentatious,
thoracostomy,
tracheostomy.