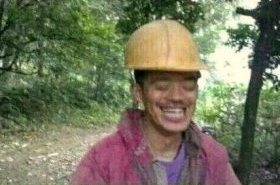 Random good picture Not show
1. Cryoglobulinemia in association with hypocomplementemia usually indicates presence of renal damage.
2. Most of cases were considered as cryoglobulinemia related glomerulonephritis by the ultrastructural findings of glomerular organized deposits.
3. Objective To investigate the role of transmission electron microscopy (TEM) on the diagnosis of cryoglobulinemia related glomerulonephritis.
4. These data suggest that treatment with imatinib may be a novel therapeutic approach for cryoglobulinemia and MPGN in humans.
5. Serum cryoglobulin was not available in the other 12 cases, who were suspected as cryoglobulinemia related glomerulonephritis.
6. Hepatitis C can manifest as glomerulonephritis or hemorrhagic skin lesions , owing to the presence of cryoglobulinemia (Chapter 152).
7. In most cases of chronic urticaria, an underlying trigger is not found. Hodgkin's disease may be accompanied by urticaria. Cold urticaria with cryoglobulinemia is seen in multiple myeloma.
More similar words:
thyroglobulin,
immunoglobulin,
globulin,
euglobulin,
antiglobulin,
gamma globulin,
immune globulin,
hyperinsulinemia,
myoglobin,
globule,
globular,
megaloblastic anemia,
cryogen,
bilirubinemia,
globus,
lobule,
cryogenic,
hypoalbuminemia,
hypoproteinemia,
lobular,
cryogenics,
hyperbilirubinemia,
lobulated,
hemoglobin,
haemoglobin,
bulimia,
oxyhemoglobin,
hemoglobinuria,
anemia,
carboxyhemoglobin.