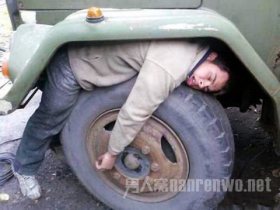 Random good picture Not show
1. Robert's put his sticky mitts all over it.
2. Take your mitts off me!
3. Get your filthy mitts off my sandwich!
4. I pressed a dime into his grubby mitt.
5. I'd love to get my mitts on one of those.
6. Would you keep your grubby mitts to yourself!
7. I could see his fingers working signals behind the mitt so intensely the batter had to have seen too.
8. He shoved them back and shut the oven, leaving the pumpkin-colored mitt on his right hand like a boxing glove.
9. He parked and when I got out he was holding two baseball mitts and a hardball.
10. She was damp, she was sore from scrubbing with the shower mitt, her hair hung in rats' tails.
10. Wish you can benefit from our online sentence dictionary and make progress every day!
11. Cynthia arrived, wearing a pair of blue oven mitts and carrying a large stew pot.
12. The thought made her laugh again; she put her black mitts to her cheeks, stinging with cold and sun.
13. Mitt Romney, the former Republican Senate nominee who contributed large amounts of his private fortune to his campaign against Sen.
14. Miriam presiding over a display of woven baskets and woolly mitts - some hopes!
15. He is putting on his protection, a long mitt made of sacking up to his elbow.
16. I've learned that you shouldn't go through life with a catchers mitt on both hands. You need to be able to throw something back.
Maya Angelou
17. He extended his mitt.
18. And then there's this garish white comic poster of Rosie O'Donnell in a baseball mitt.
19. An oversized padded leather covering for the hand, used in catching balls, especially one with more finger sheaths than the catcher's or first baseman's mitt.
20. An alternative to the terry cloth is a cotton grooming mitt.
21. He emerged from the presidential palace in Caracas wearing a tracksuit and a baseball mitt.
22. It also has photos from playful times, like ones of him wearing a baseball uniform and catching a ball with a mitt.
23. Behind the anti-coupling layer, closest to the wearer, lies the soft armor: flexible fabric woven or knit from aramid fibers and other materials, which Borkar refers to as the "catcher's mitt."
24. In this hilarious picture-book tale, the very popular Little Critter is forced to clean up his room in order to find his lost baseball mitt.
More similar words:
mitt,
mitten,
Schmitt,
remit to,
submit to,
smitten,
admit to,
emitter,
admitted,
emitting,
remitter,
remittee,
submittal,
submitter,
permittee,
committee,
committal,
committed,
emittance,
remittent,
Mitterrand,
subcommittee,
admittedly,
uncommitted,
non-committal,
admittance,
noncommittal,
remittance,
unremitting,
committeeman.