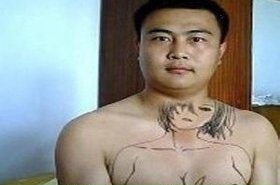 Random good picture Not show
1. Mr Mitterrand, meanwhile, is lying low.
2. M Mitterrand, in short, has run out of steam.
3. There was speculation during the campaign that 75-year-old Mitterrand might resign before the end of his presidential term.
4. Mitterrand had ambiguous relations with money, the power of which he regularly lambasted.
5. Mitterrand and Lecanuet portrayed the General's refusal to campaign as contempt for the democratic process.
6. Although Mitterrand escaped personally unscathed, his party paid a heavy price.
7. Mitterrand suggested extending Bush's measures to chemical and biological as well as conventional weapons and applying the plan globally.
8. Mitterrand made a decisive U-turn in 1983 and cut government spending.
9. The Socialist project of the Mitterrand government may be dead, but its cultural entrepreneurship continues to enjoy wide popular support.
10. The Mitterrand Government also announced their plans for worldwide disarmament initiatives covering nuclear, chemical and biological weapons.
11. Mitterrand made clear his desire to see new treaties on political and monetary union concluded before the end of the year.
12. More than a witness to Mitterrand, in many respects, the event was a mirror of the witnesses's preoccupations.
13. He signed a petition you know against Mitterrand and Vichy. Real shame our movie never got past first base.
14. From that low point, Mitterrand started his long climb to power.
15. Mr Mitterrand, who had suffered from prostate cancer, spent his last days in his study near the Eiffel Tower.
16. His second book on Mitterrand is filled with revealing anecdotes and interviews.
17. But while Mr Mitterrand won praise and respect abroad, he often drew sharp criticism at home, especially from conservative commentators.
18. In 1992, Mr Mitterrand imposed a moratorium on the explosions and urged other nuclear powers to follow suit.
19. In the end President Mitterrand chose his friend Pierre Berge, head of a fashion house, to sort out the mess.
20. Mitterrand, 75, who left a Paris hospital yesterday, will resume his duties soon.
21. Mitterrand had been suffering from prostate cancer for several years, for which he underwent surgery twice.
22. Mitterrand, a Socialist, had been ill with prostate cancer for several years.
23. Next week he'll be in Florida for consultations with President Mitterrand.
24. A more serious breach of ethics came with the publication of a picture of Mitterrand on his deathbed.
25. Giscard's position has been weakened by his refusal to declare his candidacy and the animosity between him and Mitterrand.
26. Even some Right-wing opposition politicians reckoned it was the best Mr Mitterrand could have done in the circumstances.
27. Mr Kohl has denied the allegations of an illegal Mitterrand connection.
28. Despite the policy agreements, the infighting over the succession to both Mitterrand and Mauroy had not at that point been resolved.
28. Wish you will love sentencedict.com and make progress everyday!
29. Although from different ends of the political spectrum, Mr Kohl and Mitterrand enjoyed a long-standing and close personal friendship.
30. Voters would remember that austerity and unemployment had begun during the regime of Francois Mitterrand.
More similar words:
transmitter,
radio transmitter,
radar transmitter,
neurotransmitter,
emitter,
transmitted,
submitter,
remitter,
terrane,
bitterroot,
intermittent,
subterranean,
intermittency,
intermittence,
knight-errant,
intermittently,
mediterranean,
mediterranean sea,
bitter orange,
sexually transmitted disease,
intermittent claudication,
pitter-patter,
mitten,
smitten,
errand,
International Olympic Committee,
kitty litter,
remittee,
permittee,
committee.