Similar words:
panacea,
poaceae,
fabaceae,
rosaceae,
asteraceae,
echinacea,
solace,
solan.
Meaning: n. large and economically important family of herbs or shrubs or trees often strongly scented and sometimes narcotic or poisonous; includes the genera Solanum, Atropa, Brugmansia, Capsicum, Datura, Hyoscyamus, Lycopersicon, Nicotiana, Petunia, Physalis, and Solandra.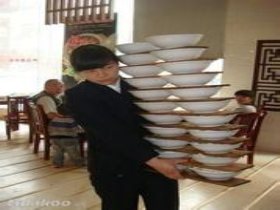 Random good picture Not show
1. Pollen morphology of the subtribe Hyoscyaminae (Solanaceae).
2. Solanaceae: tomatoes, potatoes, sweet potatoes, sugar beet.
3. A new recorded species of Solanaceae from Anhui.
4. Tobacco is the solanaceae crops avoiding continuous cropping. Continuous cropping obstacles in the production of tobacco have become the bottleneck of tobacco development in China.
5. The poisonous plants of Solanaceae have been recorded in nearly every culture and history of both China and foreign.
6. Certain plant families, including the poppy family (Papaveraceae) and the nightshade family (Solanaceae), are particularly rich in them.
6. Sentencedict.com try its best to collect and create good sentences.
7. Their study focused on Solanaceae, the large and diverse plant family commonly known as nightshades.
8. Among them, Solanaceae, Sterculiaceae and Dioscoreaceae contain both the winged fruits and seeds.
9. Much of the work on glandular hairs was done with the Solanaceae.
10. In the grasses (and possibly some members of the nightshade family, Solanaceae) the germinating pollen tube is blocked before it penetrates the stigma or just as it starts.
11. This paper mainly reports the pesticide plant resources of Solanaceae and its prospect in exploitation.
12. Solanesol is known as one kind of important intermediate or medicine, which was mainly found in Solanaceae, such as tobacco.
13. Conclusions Compounds 1-4 were isolated from Physalis genus ( Solanaceae ) for the first time.
14. Tobacco is a tall perennial herbaceous flowering plant that belongs to the solanaceae or nightshade family.
15. Heteranthery exists in several angiosperm families, such as Melastomataceae, Solanaceae, Lythraceae, Leguminosae and Pontederiaceae, but the aspects and extent of differentiation often vary in taxa.
16. Among these plants , the most important families are as follows , Ranunculaceae, Berberidaceae, Menispermaceae, Papaveraceae, Rutaceae, Fabaceae, Apocynaceae, Solanaceae, Asteraceae and so on.
More similar words:
panacea,
poaceae,
fabaceae,
rosaceae,
asteraceae,
echinacea,
solace,
solan,
solanine,
within an ace of,
an ace in the hole,
sola,
pina colada,
solar,
rosacea,
menace,
guanaco,
manacle,
almanac,
panache,
Solaris,
isolate,
face about,
cetacean,
space age,
nacelle,
furnace,
anaconda,
crustacea,
traceable.