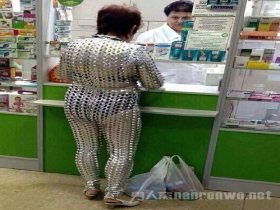 Random good picture Not show
1. After-tax profit fell by 28 percent.
2. Maryland municipal bonds offer excellent after-tax returns.
3. The cash flow is discounted using the after-tax discount rate, and the present value cost of the loan is therefore £10,000.
3. Sentencedict.com is a online sentence dictionary, on which you can find good sentences for a large number of words.
4. Pay for all medical care with after-tax dollars. Remove restrictions on insurers and let people buy for themselves inexpensive insurance.
5. Then we showed that increasing the after-tax wage would encourage labour force participation by those not currently in the labour force.
6. The businessman will pay $ 56, 000 in capital gains tax, leaving him with a negative after-tax return on investment.
7. The society pays no dividends, so after-tax profits can be retained as capital.
8. If in doubt, consult an accountant or solicitor who will help you work out the various after-tax and other angles.
9. To achieve a lower after-tax cash flow as early as possible, lessors normally set up leasing subsidiaries with different year ends.
10. Capital allowances reduce a company's tax liability and thus improve its after-tax cash flow.
11. What happens under perfect competition to the after-tax distribution of income may therefore be ambiguous.
12. Economic justice, so it is claimed, demands economic equality - defined as an equalised after-tax real income.
13. After-tax discount rates also take account of the delay before the cash flow benefit arising from tax deductions occurs.
14. Timing of tax cash flow. Capital allowances reduce a company's tax liability and thus improve its after-tax cash flow.
15. In some contexts (the analysis of financial leases, for example) depreciation tax shields are treated as safe, nominal cash flows and are discounted at an aftertax borrowing or lending rate.
16. The funds used for the share acquisition shall be paid from the aftertax profits of the company.
More similar words:
after tax,
after-tax income,
profit after tax,
after-taste,
aftertaste,
aftertime,
afterthought,
one after the other,
after the fashion of,
wise after the event,
the day after tomorrow,
accessory after the fact,
time after time,
overtax,
turnover tax,
transfer tax,
after,
afters,
rafter,
go after,
ask after,
crafter,
after all,
grafter,
drafter,
be after,
see after,
get after,
aftercare,
seek after.