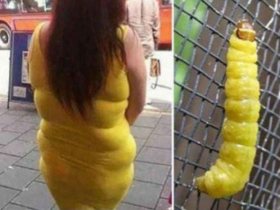 Random good picture Not show
1. AIM: To investigate whether diacylglycerol acyltransferase 1 (DGAT1) gene K378N polymorphism relates to Chinese type 2 diabetes mellitus(T2DM) and diabetic nephropathy (DN).
2. Overexpression of sterol C-24(28)reductase gene ERG4 and sterol acyltransferase gene ARE2 in-creased the ergosterol biosynthesis in yeast cells.
3. Diacylglycerol acyltransferase (DGAT1) is considered to be the key enzyme in controlling the synthesis rate of triglycerides.
3. Sentencedict.com try its best to collect and build good sentences.
4. Acyl-CoA: cholesterol acyltransferase(ACAT) is an intracellular enzyme that catalyzes the formation of cholesterol esters from long-chain fatty acyl coenzyme A and cholesterol.
5. Use of acyltransferase, composition thereof, and method for producing emulsifier.
6. Glycerol 3 phosphate acyltransferase(GPAT) gene is closely relative to the chilling resistance of plants.
7. AIM: To study the effect of acyl coenzyme A: cholesteryl acyltransferase 1 (ACAT1) antisense oligonucleotides on the formation of foam cells (FC).
8. OBJECTIVE:To observe the relationship between the changes of lecithin cholesterol acyltransferase activity and lipid content in red blood cell membrane.
9. Objective To explore the relation between the activity of lecithin-cholesterol acyltransferase(LCAT) and the composition of lipoprotein in cerebral thrombosis patients.
10. Age - related alteration in hepatic acyl - CoA: cholesterol acyltransferase and its relation to LDL receptor and MAPK.
11. The DGAT proteins of three different types share lower similarity, but all of them have an acyltransferase domain, while the DGAT proteins of the same type appear to be conserved in the C-terminal.
12. To clone P 1 promoter of the human acyl coenzyme A : cholesterol acyltransferase 1 ( ACAT 1 ) gene.
13. BACKGROUND:Abnormal lipid metabolism is one of the risk factors in patients with ischemic cerebral disorders, and is correlated with the changes of lecithin cholesterol acyltransferase activity.
14. The clone of the mutant gene and the analysis of flanking sequence by inverse-PCR revealed that the mutant gene encodes a acyltransferase belong to BAHD family.
15. The invention discloses a nucleotide sequence for coding cephalosporin C acyltransferase, a recombination expression vector thereof and a transformant thereof.
More similar words:
transferase,
mail transfer,
legal transfer,
transferable,
capital transfer tax,
transfer agent,
untransferable,
nontransferable,
non-transferable,
transfer account,
transferability,
transferable credit,
transfer,
transfers,
transfer to,
transferee,
transferor,
transferred,
file transfer,
bus transfer,
transfer bus,
transfer fee,
transferrin,
transfer tax,
transfer rate,
money transfer,
wire transfer,
mass transfer,
bank transfer,
transfer time.