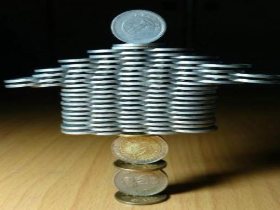 Random good picture Not show
1) It was such a jolly little lighthouse, white, and standing at the very end of a promontory.
2) Yet another fortress stands on a promontory only half a mile away.
3) They were on a promontory which had been built up with blocks of granite.
4) The fortification of Nordy Bank is on a flat promontory jutting westward from the hill.
5) The plane crashed just off a promontory called Lovers' Point.
6) The Douglas castle of Morton stands on a promontory, protected on three sides by a small loch.
7) At the far end a rocky promontory extended into deep water - a promising place for snorkelling.
8) He decided to walk down to the promontory by way of the market, just for the hell of it.
9) It was perched on a small promontory to the east of the town, overlooking the bay.
10) A fisherman is silhouetted there, standing on a rocky promontory.
11) On the wall behind him there was a picture of a stag lowering its antlers on a rocky promontory beneath puffy clouds.
12) The bay, the promontories, the little white pencil of a lighthouse stuck on its rock.
13) Course two hundred ten degrees straight in for the central promontory.
14) Maddalena Island from Palau, and see some of its innumerable bays, channels,(http://sentencedict.com/promontoried.html) coves and promontories.
15) There was a narrow stone path, Alexei now saw, around the base of the promontory beyond the buttress.
16) In the end, they met among the monastery buildings at Melrose, on its river-girt promontory thirty miles inland from Berwick.
More similar words:
promontory,
storied,
historied,
multistoried,
promotor,
proprietorial,
event-oriented,
monitoring program,
process monitoring,
continuous monitoring,
object-oriented programming,
pheromone,
product promotion,
memento mori,
promote,
piedmont,
chromophoric,
promoter,
promotion,
promotive,
neuromotor,
micromotor,
notoriety,
promotional,
electromotor,
photomontage,
edmonton,
be common to,
tentorium,
tentorial.