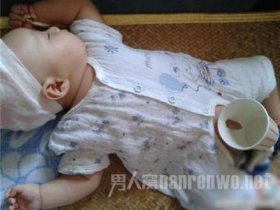 Random good picture Not show
1 Tentorial dural arteriovenous fistulae are rare clinically.
2 Before and after tentorial incision, the exposed area of petrous apex area and the important microanatomy structure surrounding was measured and photographed.
3 Objective To summarize the experience of microsurgery for tentorial meningioma.
4 Methods 15 cases of tentorial meningioma underwent CT plain and contrast-enhanced scanning while 9 cases MRI.
5 ObjectiveTo discuss microsurgery in the treatment of tentorial meningiomas to reduce the operative mortality.
6 Conclusion Patients with tentorial meningioma could obtain better quality of life and survive longer following microsurgical removal.
7 Cerebral digital subtraction angiography revealed tentorial DAVF and ectatic drainage veins around midbrain.
8 Methods Cranial drilling hematoma evacuation drainage was applied on 23 cases of supra tentorial hematoma.
9 Objective To summarize and discuss the therapy of patients with tentorial herniation due to post-traumatic acute diffuse brain swelling around operations to improve the therapeutic efficacy.
10 Objective:To find out the approach for treating severe craniocerebral trauma patients complicated with incarcerated tentorial herniation.
11 Objective To determine CT findings of the hernia under cerebellar tentorial incisure (CTI).
12 The article reviews the recent development in clinical manifestation, the patterns of venous drainage, the anatomic basis,(www.Sentencedict.com) pathogenesis and treatment options of tentorial dural arteriovenous fistulae.
13 To explore the effect of cerebelli hiatus incision of severe brain injury complicated from tentorial herniation.
14 The meningo-hypophyseal trunk usually gave rise to three branches, viz, the tentorial artery, the dorsal meningeal artery and the inferior hypophyseal artery.
15 Normal size, shape and position of the supra and infra- tentorial ventricular system.
16 Objective To investigate the clinical characteristics and microsurgical therapy of tentorial meningioma.
17 Objective:To explore the effect on reduction of severe brain injury complicated from tentorial hemiation by using tentorium cerebelli hiatus incision.
18 To explore the effect of tentorium cerebelli hiatus incision of severe brain injury complicated from tentorial herniation.
19 Conclusion By using CT study with the scanning line perpendicular to C C line, tentorial herniation due to epidural hematoma can be accurately diagnosed.
20 Basilar aneurysms and skull base tumors are the routine lesions in the anterior space of tentorial notch.
More similar words:
infratentorial,
stentorian,
tentorium,
editorial department,
pictorial representation,
motorial,
tutorial,
sartorial,
pictorial,
tinctorial,
tectorial,
auctorial,
factorial,
editorial,
doctorial,
vectorial,
sectorial,
event-oriented,
senatorial,
equatorial,
monitorial,
auditorial,
editorially,
pictorially,
curatorial,
territorial,
reportorial,
piscatorial,
directorial,
dictatorial.