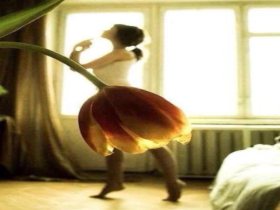 Random good picture Not show
1. Effective DAPI coding can be either blocking or event-oriented.
2. Expat is an open-source event-oriented XML parsing library originated by James Clark.
3. However, the event-oriented achievements of Ajax frameworks and PHP/TK suggest that events might better express concurrency for PHP than threads do.
4. Highly event-oriented applications are very well suited to using MQ technology.
5. SP is a portable, strongly-typed, event-oriented, discrete system simulation language, It is derived from PASCAL by adding some simulation functions.
6. The current algorithms for logic simulation are event-oriented. A process-oriented, highly time-parallel algorithm, called waveform algorithm is first presented in this paper.
7. SAX, as you may know, is an event-oriented programming API for parsing XML documents.
8. Exterior event-oriented collective action is one of the most frequent occurrence forms of the collective action.
9. While XML::LibXML has a SAX interface, it remains a DOM parser, so it reads an entire document into memory and then offers an event-oriented interface to it.
10. Programming a visitor is a lot like programming a SAX, expat, REXML,[sentencedict.com] or other event-oriented XML parser.
11. Another significant aspect of the ESB architectural pattern is its emphasis on message- and event-oriented communication between components.
12. And an additional localized thin current sheet and asymmetric partial ring current are introduced into the event-oriented model G03.
More similar words:
target-oriented,
export-oriented,
object-oriented,
oriented,
disoriented,
object-oriented programming,
goal-oriented,
application-oriented,
orientated,
orienteering,
inventory level,
seventeenth,
subsequent event,
orient,
inventory management,
orient to,
reorient,
oriental,
the Orient,
patented invention,
disorient,
orienting,
orientate,
orientable,
reorientate,
orientalist,
orientating,
orientalism,
orientation,
prevenient.