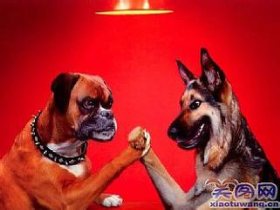 Random good picture Not show
1. Nisan told me that not long ago he had a real girlfriend, but that she dumped him.
2. If he ever does find true three-dimensional love, Nisan said, he hopes that his wife will accept Nemutan for who she is: "She is my life's work.
3. Nisan is part of a thriving subculture of men and women in Japan who indulge in real relationships with imaginary characters.
4. Note from Nisan Gabbay: I am pleased to announce that this week's case study is the first to be authored by a Startup Review reader, Kempton Lam.
5. Nisan Gabbay is a former analyst at Sierra Ventures and the author of Startup Review, a blog that provides in-depth case studies on successful Internet startups.
6. Possible date of Jesus' crucifixion was Nisan 14th, Spring Equinox, Friday April 3rd AD33 or 14th Nisan, Spring Equinox, Wednesday April 10th AD32.
7. Nisan knows she's not real, but that hasn't stopped him from loving her just the same.
8. Then, when Nisan got his driver's license a few months later, he invited Nemutan for a ride around town in his beat-up Toyota.
8. Sentencedict.com is a online sentence dictionary, on which you can find nice sentences for a large number of words.
9. Nisan has seven Nemutan covers in total — he buys them at Internet auctions and at fan conventions whenever he finds a good deal (he paid $70 for the original).
10. As Nisan and I talked, Nemutan stared demurely at her pumpkin soup.
11. On the day that I first met Nisan and Nemutan, Nisan was carrying a new Nemutan cover in his bag in case she needed to look fresh for a photograph.
12. I couldn't help remembering what Nisan told me, Nemutan held tightly in his left arm, as we walked out of the restaurant to the parking lot.
13. And it came to pass in the month Nisan, in the twentieth year of Artaxerxes the king, that wine was before him: and I took up the wine, and gave it unto the king.
14. Nisan was wandering aimlessly around the crowded exhibition hall when he suddenly found himself staring into Nemutan's bright blue eyes.
15. At 37, Nisan is already balding, and his remaining hair has gone gray.
16. "I've experienced so many amazing things because of her, " Nisan told me, rubbing Nemutan's leg warmly.
17. It is celebrated on the 14th day of the month of Nisan which is either in the month of March or April.
More similar words:
cognisant,
cognisance,
artisan,
khoisan,
streisand,
partisan,
nuisance,
obeisance,
this and that,
bipartisan,
nonpartisan,
complaisant,
nissan,
misanthrope,
misanthropy,
complaisance,
misanthropic,
partisanship,
nuisance value,
canonisation,
diflunisal,
public nuisance,
bipartisanship,
feminisation,
organisation,
demonisation,
queen isabella,
recognisable,
immunisation,
colonisation.