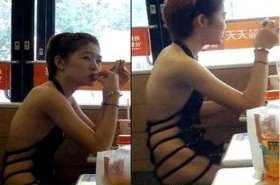 Random good picture Not show
1. If the Hummel sparkled, their E flat Dvorak piano quartet - a riot of Czechoslovak charm - fairly glinted with riches.
2. General Hummel, you've gotta get us outta here now!
3. Hummel damage increased to 300 from 200.
4. General hummel, you've gotta get us outta here now!
5. Jeffrey Hummel and I detailed in an Investors' Business Daily article last year how federal government regulation contributed to the problem.
6. Hummel : Offene Panzer und Regen , ein beschissenes konzept.
7. Hummel:Thought I'd been in the service along time. Name and rank, sailor.
8. Hummel:Did they bother to tell you who Iam, why I'm doing this?Or are they just using you like they do everybody else?
8. Wish you can benefit from our online sentence dictionary and make progress day by day!
9. This is General Hummel. You gotta get my men outta there!
10. In a recent episode, character Kurt Hummel broke down in tears after being elected prom queen by unsympathetic classmates, but then accepted the honor with dignity.
11. "I accumulated, as others might Hummel figurines, a variety of accidents, assaults and acts of God, " she recounts in The Opposite of Fate.
12. Hummel has worked out the theory for the twoand - three - layer cases using the method of images.
13. For those of you Breadstix patrons who don't know who I am, I'm Kurt Hummel, and welcome to my first ever Lonely Hearts Club dinner.
More similar words:
pummel,
hummer,
chummy,
hummus,
hummock,
humming,
hummocky,
rummer,
summer,
gummed,
mummer,
summed,
bummer,
summery,
drummer,
slummer,
mummery,
plummet,
summerly,
strummer,
flummery,
hummingbird,
midsummer,
summerize,
summering,
rommel,
pommel,
summer house,
summertime,
summer camp.