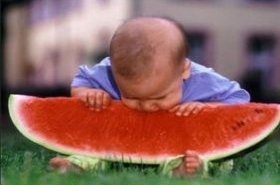 Random good picture Not show
1. The preacher's sermon was full of fire and brimstone.
2. She responded with some of her fire and brimstone stuff.
3. Yet for all his proverbial fire and brimstone, my father was not a violent man.
4. A strong smell of brimstone was noticed after the fall.
5. Reggie White delivered 10 minutes of fire and brimstone, condemning Williams as a devil in a blue-and-white uniform.
6. She was breathing fire and brimstone , ie was furiously angry.
7. When an Inferno, you will see Brimstone Stormclouds. Beware, their spell casters feed on its power.
8. His sermons were full of fire and brimstone.
9. He threatens us with fire and brimstone.
10. What will happen to Brimstone in the event of battle?
11. Brimstone is a component part of explosive.
12. Forget the fire and brimstone: his subtle eloquence made him the country's most influential theologian.
13. She thinks that one will suffer fire and brimstone after death if he has done wrong.
14. And then the Lord rained down fire and brimstone from the skies on Sodom and Gomorrah.
15. The brimstone furnace is one of the main installations in producing the sulphur dioxide in sugar production project.
16. Brimstone they called it raining down : the cities of the plain : Sodom, Gomorrah,(sentencedict.com/brimstone.html) Edom.
17. But Geneva rules will apply, except in so far as fire and brimstone will be permitted on a strictly controlled basis.
18. At 19 though, he had lost his fire and brimstone and was withdrawn and melancholy.
19. One type is senior and smoothly charming , yet emits disturbing whiffs of brimstone.
20. Many of China's producers adopt interrupter chloration process by brimstone catalyst, however continuous chloration reactor by acetic anhydride catalyst has been used abroad.
21. Where McCorvey holds back from the full - and - brimstone rhetoric of Terry is over the death of Tiller.
22. There dwells in his tent nothing of his ; Brimstone is scattered on his habitation.
23. Why DOes not God, if he really hates the wicked, as he is said to DO, send DOwn brimstone and fire, and consume them altogether?
More similar words:
RIMS,
crimson,
brim,
brimful,
brimming,
briton,
brighton,
stone,
histone,
rest on,
piston,
stonewall,
boston,
gallstone,
sandstone,
keystone,
stonework,
astonish,
gladstone,
milestone,
hailstone,
brownstone,
insist on,
lodestone,
subsist on,
millstone,
limestone,
moonstone,
astonished,
birthstone.