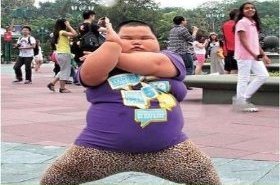 Random good picture Not show
1. The leaf blades are lanceolate, ovate, round, or arrow-shaped.
2. Bold clumps of fresh green arrow-shaped foliage and symmetrical spires of snow-white flowers.
3. Leaf attributes: Alternate, heart to arrow-shaped, bright green leaves.
4. Both sides of the arrow-shaped patch are provided with appended patches.
5. After leaving the packing ring, the arrow-shaped valve body falls to open the lock of the tension releasing control pin.
6. The spherical pressure hull formed the head of a flimsy, arrow-shaped structure more than a hundred yards long.
7. And there is a familiar friend, a gigantic turbot, and a long black fish with an arrow-shaped head.
8. When you move the mouse across a surface, an arrow-shaped pointer moves across the computer screen.
9. For fighting in wild expanses and in the middle of tall grass, there is the square-shank, arrow-shaped spear, twelve hundred of them.
More similar words:
barrel-shaped,
shaped,
u-shaped,
y-shaped,
t-shaped,
l-shaped,
v-shaped,
unshaped,
ball-shaped,
cone-shaped,
egg-shaped,
box-shaped,
rod-shaped,
cup-shaped,
fan-shaped,
a narrow squeak,
oval-shaped,
cube-shaped,
pear-shaped,
bean-shaped,
dome-shaped,
bell-shaped,
star-shaped,
disc-shaped,
tube-shaped,
boat-shaped,
hook-shaped,
tree-shaped,
dish-shaped,
ring-shaped.