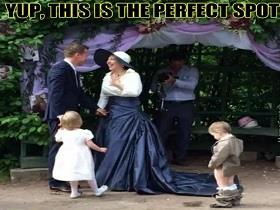 Random good picture Not show
(1) We found ourselves ankle-deep in water.
(2) The grass was ankle-deep.
(3) Here we crouched, ankle-deep in the wavelets, to wash ourselves or to go to the lavatory.
(4) The dream squelched away as she went ankle-deep into a pool.
(5) Aiming back toward the city center, we forded ankle-deep streams that had once been boulevards.
(6) A large, lumbering man, who fumbled through the ankle-deep water without grace.
(7) Waist -deep in the water; ankle-deep in snow.
(8) waist-deep in the water; ankle-deep in snow.
(9) In the third, thousands of people were standing ankle-deep in a room full of maggot infested garbage, all drinking coffee.
(10) By the time they finish, the crewmen are standing ankle-deep in fish guts.
(11) We're back in the trenches of World War One, it's raining and the men are ankle-deep in mud.
(12) A few stalls stood uncovered and some brave souls made their way through the ankle-deep, mucky slush.
(13) In the shedding season, the river bottoms would often be ankle-deep in buffalo hair.
(14) He crunched pea-nut shells under his feet and waded ankle-deep in ice-cream cartons, paper bags, cigarette packets[http://sentencedict.com], half-eaten apples.
(15) It was several moments before she realized she was running ankle-deep in water.
(16) It was as if the viewer were actually standing ankle-deep in the shallows overlooking the brink.
(17) He stumbled under the weight of the branch and slithered into a hollow, ankle-deep in mud.
(18) Recently, we have waded a little way out, maybe ankle-deep, and the water seems inviting.
(19) Across the rain - drenched roadway was the town park: five acres of grass, giant elm trees and, tonight, an ankle-deep covering of cold water.
(20) They were provided with over 100 tonnes of tomatoes by the town council for the battle which lasted about one hour and left participants covered in pulp and standing ankle-deep in red mush.
(21) Their natural beauty had been hijacked by an extraordinary concentration of ankle-deep plastic and paper garbage on the ground.
(22) "As good as being on our own island, " George said. They waded ankle-deep in dead leaves from the sycamore (a chronic nuisance); determined, now, to like everything.
(23) His possessions were hanging by hooks on the walls, or stuffed into a loft over his bed, which was raised slightly above the ankle-deep water below.
(24) Before that, sewage and waste would just flow right down the street. Sometimes ankle-deep...You're gonna be starving after moving.
More similar words:
ankle,
anklet,
rankle,
anklets,
anklebone,
thankless,
crinkled,
wrinkled,
ankle joint,
sprinkled,
unwrinkled,
bone-deep,
knee-deep,
title deed,
go off the deep end,
deep knowledge,
fall into a deep sleep,
inkle,
winkle,
tinkle,
crinkle,
twinkle,
wrinkle,
sprinkle,
winkle out,
wrinkle up,
periwinkle,
sprinkles,
sprinkler,
in a twinkle.