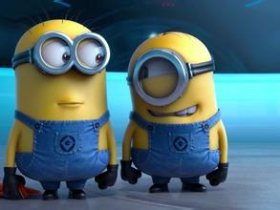 Random good picture Not show
1. The Trifid is a little dimmer than the Lagoon.
2. The Trifid Nebula is about 40 light-years across.
3. Tenth, we see a fragment of the Trifid Nebula, a stellar cradle to 9000 light - years .
3. Sentencedict.com is a online sentence dictionary, on which you can find good sentences for a large number of words.
4. This NASA Hubble Space Telescope image of the Trifid Nebula reveals a stellar nursery being torn apart by radiation from a nearby, massive star.
5. The Trifid Nebula itself represents the final phase of star formation.
6. Trifid got its name because in photographs it has three distinct lobes.
7. Explanation: The beautiful Trifid Nebula is a cosmic study in colorful contrasts.
8. Lying roughly 7000 light-years from Earth, the Trifid Nebula consists of a red region where three dark dust lanes resemble a peace sign; an adjoining region is blue.
9. In the center, the three prominent dust lanes that give the Trifid its name all come together.
10. The bright red emission region, roughly separated into three parts by obscuring, dark dust lanes, lends the Trifid its popular name.
11. By using telescopes in Chile, the astronomers measured Doppler shifts and thus velocities of gas in the Trifid.
12. You can use them to see the stunning pair of nebulae known as the Trifid and the Lagoon.
13. Astronomers in Japan say one of the best-known nebulae—the Trifid, in the constellation Sagittarius—owes its splendor to a smashup between two clouds of gas and dust.
14. Select a seemly pollinating time. the good time is when the stamens must be mature. (mature stigma is trifid which has mucilage on it).
15. Unspeakable beauty and unimaginable bedlam can be found together in the Trifid Nebula .
16. The fuzzy star or fuzz balls are the Lagoon and Trifid nebulae or Messier Objects 8 and 20.
17. Some nebulae are made up of both reflection and emission components such as the Trifid Nebula.
More similar words:
petrified,
vitrified,
countrified,
nitrification,
vitrification,
petrification,
gentrification,
denitrification,
devitrification,
electrification,
bifid,
spina bifida,
orifice,
horrific,
honorific,
rarified,
purifier,
terrific,
purified,
verified,
verifier,
colorific,
sacrifice,
calorific,
terrified,
horrified,
clarified,
soporific,
glorified,
clarifier.