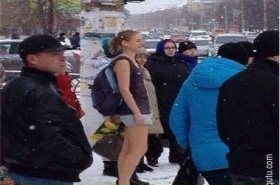 Random good picture Not show
1. His arms, those marvelous arms Thetis had brought him from Hephaestus, caused the death of Ajax.
2. Thetis was sweating all over to see his work.
3. When the Trojan War broke out, Thetis was anxious.
4. Oceanides Thetis, Achilles' mother grasped his heel to soak him in the Styx River after he was born. Therefore his whole body is invulnerability except the heel.
5. Thus, from the wedding of Peleus and Thetis and the golden Apple of Discord thrown by Eris, we have the beginnings of the Trojan War.
6. Thetis examines the shells in the palm of her hand. Finally she stands and looks at her son.
7. When Achilles was still a baby, Thetis was that her son would die in war.
8. The wedding of Peleusthe sea-goddess Thetis wereheldall gods were invited.
9. Thetis was a sea nymph, whose beauty captured the heart of Zeus.
10. When Achilles was born, Thetis learned that her son would die in combat.
11. On hearing this, Thetis, the mother of Achilles, went to Zeus's palace and asked him to make the Greeks repent14) of their injustice to Achilles by granting success to the Trojan army.
12. Achilles looks out to the sea. Thetis, tears in her eyes, smiles bravely.
12. Wish you will love sentencedict.com and make progress everyday!
13. The occasion of the wedding between Peleus and Thetis was a time of great celebration.
14. He lived beneath the sea with his fifty lovely daughters, of whom the most famous were Amphritrite, Thetis, Galate a and Panope.
15. In order to prevent this from happening, it was decided that Thetis would marry an ordinary mortal.
16. Achilles was a great Greek warrior and son of the sea nymph Thetis.
17. The myth says that all the gods and goddesses were sitting around the table to celebrate the marriage of Thetis and Peleus.
18. The hero of the Trojan War, the son of Peleus and Thetis and slayer of Hector who was killed by Apollo at last.
19. His father Peleus was a brave warrior and later married the beautiful sea goddess, Thetis .
20. The hero of Homer's Iliad, the son of Peleus and Thetis and slayer of Hector.
More similar words:
anesthetist,
anaesthetise,
anaesthetist,
anaesthetised,
the time,
esthetic,
pathetic,
apathetic,
of the time,
aesthetic,
esthetics,
synthetic,
diathetic,
on the tick,
all the time,
by the time,
empathetic,
aesthetics,
prosthetic,
esthetical,
hypothetic,
prophetic,
antithetic,
anesthetic,
anaesthetic,
anesthetize,
kinesthetic,
at the time of,
esthetically,
many's the time.