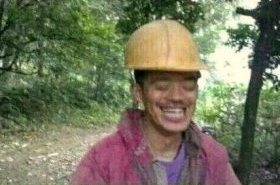 Random good picture Not show
1. The house has a sloping/flat/tiled/thatched/etc. roof.
2. These thatched roofs frequently catch fire .
3. They live in a thatched cottage/a cottage with a thatched roof.
3. Sentencedict.com is a sentence dictionary, on which you can find good sentences for a large number of words.
4. They live in a thatched cottage.
5. The tiny cottage with its leaded windows and thatched roof was as pretty as a picture.
6. They live in an idyllic country/thatched cottage, with roses round the door.
7. He ran up a thatched hut for his children.
8. From the rafters of the thatched roofs hung strings of dried onions and garlic.
9. He thatched his hut with straw.
10. There are further villas built in typical thatched native style amid the coconut palms of the gardens.
11. Cosy images of thatched country inns abound on glossy book covers.
12. It is surrounded by cottage homes, once thatched.
13. There is also a hut with a thatched roof and beside it a store room of split poles.
14. Turn left when level with thatched cottage on track.
15. Thatched roof, two storeys, the second had more mullion windows hunched inside the thatch.
16. The thatched restaurant offers a splendid selection of international and local creole dishes.
17. There is not an abundance of thatched cottages in the wolds, but those that do exist are real gems.
18. Debbie, 30, was asleep upstairs in her £130,000 thatched home as Gary Harmes tried to stop his lorry.
19. A few were thatched, but most had iron or tile roofs.
20. When their children had flown the nest, he and his wife moved to a thatched cottage in Dorset.
21. This charming cottage dates back to the 15 th century and is as pretty as a picture, with its thatched roof and secluded garden.
22. Early Salvationists had waded through snake-infested swamps, stripped to the waist, and established huts thatched with palm fronds.
23. The road brought them to the centre of the two rows of thatched cottages.
24. The evidence suggests that almost all the village houses in earlier days were built of dried mud with thatched roofs.
25. Tall bamboos appeared beside the highway again, and a settlement with low wooden shops, and thatched huts like haystacks.
26. Shifted ... And was again in the scrub behind the round thatched huts that blazed like torches.
27. Memorable village scenes are created by these traditional building materials, often capped with a thatched roof.
28. Assume that the skipper can catch a fish dinner in 10 hours and build a thatched hut in 20.
29. It is about nine feet square, its walls and thatched ceiling black with soot.
30. It is delightful to imagine Gould being invited in among the thatched huts to watch the famous emu dance.
More similar words:
hatched,
thatcherism,
thatch,
hatcher,
thatching,
hatchet,
hatches,
matched,
hatchet job,
scratched,
dispatched,
bury the hatchet,
A watched pot never boils,
hatch,
catch at,
hatchling,
catcher,
catches,
satchel,
ratchet,
etched,
notched,
wretched,
botched,
farfetched,
stretched,
bewitched,
outstretched,
wretchedness,
pitched battle.