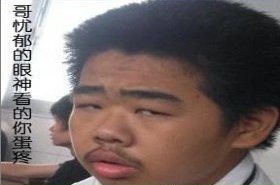 Random good picture Not show
1. I wanted to get a new swimsuit, but the store didn't have any in yet.
2. I'm sorry, that swimsuit is completely out of stock in your size.
3. Sara changed into her swimsuit and ran out for a quick swim.
4. The swimsuit comes in navy with white spots or blue with green spots.
5. The swimsuit was cut high in the leg.
6. Don't forget to rinse out your swimsuit.
7. The right style of swimsuit can help to hide, minimise or emphasise what you want it to.
7. Sentencedict.com try its best to collect and make good sentences.
8. She was a good swimmer in her blue swimsuit.
9. With a swimsuit I can swim with Ana and get to know her better.
10. She wore a black swimsuit, a huge straw hat with the brim pinned back and a bad-tempered scowl.
11. She changed into her swimsuit.
12. She wore a burgundy one-piece swimsuit, burgundy high-heeled sandals and burgundy toenails.
13. Underneath she was wearing a simple black swimsuit with a high neck and wide shoulder-straps.
14. She went upstairs, changed into her swimsuit and set off, on foot, for the cove.
15. In other words, the swimsuit issue is here to stay.
16. Though football star Dan Marino and swimsuit models were on hand, it was the Hansons who were mobbed.
17. In planning the debut of his new swimsuit, Reard had trouble finding a professional model who would deign to wear the scandalously skimpy two-piece.
18. Jane: I see that. You're already wearing your swimsuit.
19. Sweet one - piece, spaghetti - strap swimsuit features rows of petite daisies a lilac background . With removable pads.
20. Any and all undergarment or swimsuit items are nonreturnable, no exceptions.
21. "I'll be wearing a swimsuit a TYR Lycra swimsuit," I replied.
22. I hung my wet swimsuit on the balcony and twenty minutes later is was bone dry.
23. Girl dress swimsuit is to - and - fro, show oneself on one hand , enjoy sunshine on one hand.
24. The same applies to the tops of your legs, especially if you're wearing a high-cut swimsuit.
25. Angry with herself for reacting to him, she peeled off her wet swimsuit and vigorously began to towel her body.
26. Cindy Crawford has said her job is hard because frequent swimsuit changing leads to callouses and scabs.
27. Where else can you go at the Olympics wearing a swimsuit, tank top and flip-flops and still feel overdressed?
28. For women, tight trousers and top or a leotard or swimsuit; for men, swimming trunks would be ideal.
29. With respect to the bomb tests, as might be expected, they caught world attention and just happened to be coincident with the emergence in France of a new style of swimsuit formed in two pieces.
30. Edge of smallish cardigan, shirt, skirt, get a department even the waist of the swimsuit, back , it is the place of hollow out distinguish oneself.