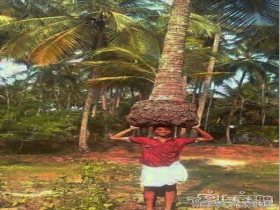 Random good picture Not show
1 Look for me at the swim meet !
2 You'll need a stopwatch if you judge this swim meet.
3 MARTIN: Is it a swim meet ?
4 They talked about the school and a forthcoming swim meet.
5 I can take it to a swim meet and wait three hours for my son's twenty-five second sprint in the water while reading a book. You can't do that with an online searchable database.
6 I also had a swim meet today.
7 The leadership school team obtains the area swim meet team title and many each one person of crowns Asia third place.
8 For example, a dream that combines flying, a childhood swim meet, and your college graduation seems outlandish, but upon closer inspection,(www.Sentencedict.com) you notice that the images all relate to feeling confident.
9 A blonde, a brunette, and a redhead all enter a swim meet.
10 In 2001 participated in the city straight unit, the school swim meet, obtained breaststroke 5 th.
11 Michael Phelps warms up in the practice pool during the XLII Santa Clara International Invitational Swim Meet June 12 at the Santa Clara Swim Club in Santa Clara.
12 For does not injury brothers the sentiment, they use the swim meet to decide that who has the pursue power.
13 MARTIN: My wife and I are going to a swim meet on Saturday. Does he like jazz?
14 At the present, she diligently is preparing to attend the remnant Austria's swim meet, this kind of relentless Olympic Games spirit Mr. Link Rawin is greatly touched.
15 I'm reading a book now on service-oriented architecture that I can take to a swim meet while I wait three hours for my son's 25-second sprint in the water.
16 Back in Eastbourne, business, school and civic organizations rallied to help the Thurstons with volunteer fund-raisers: sales of donated goods, a swim meet, walkathon.
17 Entering an open water event or trying a new event at a pool swim meet makes us happy.
More similar words:
swimmer,
swimmy,
swimming,
swimmingly,
swimming cap,
swimming pool,
swimming hole,
swimming trunks,
swimming stroke,
swimming costume,
swim,
swimsuit,
swimwear,
in the swim,
sink or swim,
swim bladder,
meet,
meeter,
swim with the tide,
meeting,
meet with,
meet demand,
track meet,
meet up with,
town meeting,
meet halfway,
camp meeting,
meeting house,
race meeting,
meetinghouse.