Synonym:
buff,
clean,
massage,
polish,
rub,
scour,
shine,
wash.
Similar words:
scrub brush,
scrunch,
scrutiny,
scrupulous,
inscrutable,
rub,
drub,
rub off.
Meaning: [skrʌb] n. 1. dense vegetation consisting of stunted trees or bushes 2. the act of cleaning a surface by rubbing it with a brush and soap and water. v. 1. clean with hard rubbing 2. wash thoroughly 3. postpone indefinitely or annul something that was scheduled. adj. (of domestic animals) not selectively bred.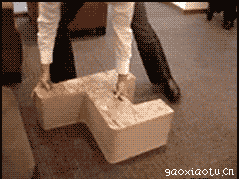 Random good picture Not show
1. Scrub the wood thoroughly with water and a stiff brush.
2. I started to scrub off the dirt.
3. Surgeons began to scrub their hands and arms with soap and water before operating.
4. The vegetation consisted of low scrub.
5. It would pay farmers to plough up the scrub and plant wheat.
6. The walls needed a good scrub.
7. Children, give your hands a good scrub and come and get your dinner!
7. Sentencedict.com try its best to collect and make good sentences.
8. The mountain was covered in scrub.
9. The horses stood near a patch of scrub.
10. Please scrub the sink.
11. Use the facial scrub when your skin needs an extra pick-me-up.
12. I gave the table a good scrub.
13. I gave the floor a good scrub .
14. Scrub the walls down before painting them.
15. The road winds for miles through parched earth, scrub and cactus.
16. The area was then colonized by scrub.
17. We had to scrub our plans when I lost my job.
18. He gave himself a good scrub from head to toe.
19. I've given the floor a good scrub.
20. The bird disappeared into the scrub.
21. They scrub because if war claimed their lives, these volunteers would want some one to care for their memory, too.
22. Huge jackrabbits bob through the scrub and foot4ong snakes cross the dirt roads.
23. The door needs a scrub.
24. We wanted to go for a picnic, but we had to scrub it because of the rain.
25. Slough off dead skin cells by using a facial scrub.
26. Single-brooded, some nightingales start the flight south - to tropical Savannah, or thorny scrub - at the end of July.
27. Poor Griet is burdened by more than having to scrub the Vermeer family smalls in this fictional biography of a painting.
28. The turn-off for the penitentiary appears too suddenly out of flat scrub.
29. The Fallen Road development used to be a thick pine woods with small scrub oak and dense thickets of cabbage palm.
30. A sudden breeze rustled the dried grasses and surrounding scrub.