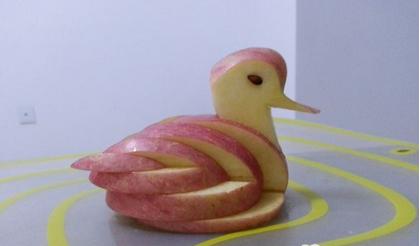 Random good picture Not show
1. They're renting a furnished flat on the third floor.
2. We will be renting the apartment for a year.
3. Schools may earn extra money by renting out their premises.
4. She's renting in some grey suburb of Birmingham.
5. Another reason why the increase in renting is likely to continue is its relationship to land prices and availability.
6. Then taking in a lodger or renting out a room may be the answer.
7. We're renting the house, so we're stuck with this ugly wallpaper.
8. Ellie had told me, two weeks after renting her apartment, that soon she would move out of the cabin.
9. One of its core businesses was renting telephones.
10. Some leased part of their own tenements while renting additional land.
11. Do you own your home or are you renting?
12. If renting, confirm written notice with landlord.
13. Cleveland Street proposed all three - bedroom apartments, renting for $ 873.
14. I am delighted with the house I am renting from him.
15. Beck and his wife are renting while they look for a house to buy.
16. Any holiday in the USA and Canada is enhanced by renting a self-drive car.
17. You really shouldn't have gone to the expense of renting the car specially for us.
18. If you are going abroad for an extended period of time , you should consider renting your house out.
19. Most people opt for buying their own homes rather than renting them.
19. Sentencedict.com is a sentence dictionary, on which you can find excellent sentences for a large number of words.
20. There's a motley assortment/collection of old furniture in the house we're renting at the moment.
21. The only thing holding me up would be fumbling at the combination lock or renting a towel.
22. Slopeside lodgings cost more, but often you are spared the expense of renting a car.
23. As soon as the couple showed an interest in renting the house, owner Marlene Riggs told them about the murders.
24. Shomof's units are not lofts, but apartments and condominiums renting for $ 759 for a one-bedroom.
25. Removal of all present security personnel. 50% reduction in rates for renting stalls in the markets as of I January 1980.
26. By that time I'd heard my pimp was in custody, and I started renting a flat.
27. A car rental company subcontracts out the repair and maintenance of its fleet, and focuses on renting.
28. Among them was the high school teacher who was renting us a room.
29. This proportion is likely to fall in the current year as builders move from buying to renting plant.
30. If you're having trouble paying your mortgage, consider taking in a lodger or at least renting out a room.
More similar words:
parenting,
dissenting,
contingent,
unrelentingly,
panting,
wanting,
hunting,
daunting,
glinting,
apprentice,
continent,
deferential,
continuing,
accounting,
incontinent,
deferentially,
preferential,
contingency,
subcontinent,
differentiate,
in loco parentis,
apprenticeship,
enticing,
concentrating,
sentimental,
enticement,
sentiment,
continue,
rent,
continual.