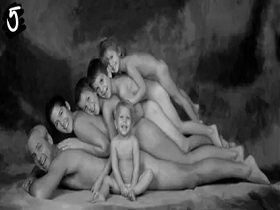 Random good picture Not show
1 Always taking out the meal-tub, and never
putting
in, soon comes to the bottom.

2 Always taking out of the meal-tub and never
putting
in, soon comes to the bottom.

3 They're putting up the tax on cigarettes.
4 Give the tablecloth a good shake before putting it away.
5 The builders are putting in the plumbing and electrics.
6 Moderates are putting it about that people shouldn't take the things said at the Republican Convention too seriously.
7 He kept putting off writing the report so I had to chivvy him along.
8 Cube the apples before putting them in the pan.
9 These repayments are putting a strain on our finances.
10 She finished putting the milk away and turned around.
11 You need to start putting money away for your old age.
12 She trimmed the stalks of the tulips before putting them in a vase.
13 They are putting pressure on people to vote yes.
14 The management are putting together a plan/proposal/package to rescue the company.
15 He is putting together a four-man team,(www.Sentencedict.com) including his son and namesake Tony 0'Reilly Jnr.
16 Wait for the warmer weather before putting the plants in the garden.
17 I'm putting in for a job at the hospital.
18 He was cutting biscuits out and putting them on a baking tray.
19 We've putting a sunken bath in our bathroom.
20 Spring has come and the trees are putting forth new leaves.
21 Putting in a new bathroom suite can cost as little as £800 if you are simply replacing an old one.
22 Love is putting someone else's needs before yours.
23 The commanding officer is putting Sergeant Green in for the Victoria Cross.
24 The government is putting through some radical social reforms.
25 He wrung the clothes before putting them on the line to dry.
26 Rogers, an iconoclast in architecture, is sometimes described as putting the insides of buildings on the outside.
27 She tried to cure the pain in my knee by putting manual pressure on the joint.
28 Relationships are like glass. Sometimes it's better to leave them broken than try to hurt yourself putting it back together.
29 I know I need to go to the dentist but I've been putting off the evil day as long as possible.
30 I feel that there's a lot of pressure put on policemen. And as for putting guns in their hands, I don't think that's a very good idea at all.
More similar words:
jutting,
abutting,
letting,
sitting,
setting,
fitting,
vetting,
blotting,
forgetting,
wittingly,
unwitting,
unwittingly,
sitting room,
transmitting,
put to,
put to death,
put through,
put in,
putin,
put the cart before the horse,
muttering,
stuttering,
tinge,
rating,
voting,
stingy,
testing,
wanting,
panting,
fasting.