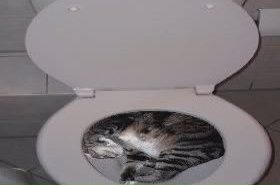 Random good picture Not show
1. But that makes her sound too pale, too Pre-Raphaelite.
2. The Pre-Raphaelite beatnik, in other words.
3. An accompanying exhibition of Pre-Raphaelite paintings mounted by Peter Nahum will include a work by Burne-Jones priced at £85,000.
4. Rosetti, the founder of the Pre-Raphaelite painting movement shared the tenancy.
5. Edward Robert Hughes (1851-1914) is a well known Pre-Raphaelite English painter.
6. The thesis probes deeply in the historical background that produces the "Pre-Raphaelite Brotherhood", their art claims, the features of their art works and so on.
7. When it came to designing jewellery, Edward Burne-Jones was probably the most prolific of the Pre-Raphaelite group.
8. Some of her designs were included in the 1857 Pre-Raphaelite exhibition in Russell Square.http://Sentencedict.com
9. It is vast, cold, magnificent but artificial, its detail mechanical, its mosaics pre-Raphaelite in feeling.
10. The Wardley family collection contained many treasures, including many Pre-Raphaelite paintings, and Miss Hatherby knew them all intimately.
11. The look for Hussein was about mixing masculinity with chic Parisian savoir faire, and a broken glamorous pre-raphaelite texture with straight jagged ends.
12. Ruskin, a friend of Millais and a champion of pre-Raphaelite painting, married Effie Gray when she was a teenager in 1848.
13. The bathroom door had a glass window covered with a portrait of a woman in pre-Raphaelite style on a thin sheet that made it look like stained glass from a distance.
More similar words:
raphael,
preliterate,
israelite,
israelites,
in the literal sense,
literal expression,
comparative literature,
literal interpretation,
motor aphasia,
graphite,
seraph,
heliograph,
prerequisite,
elite,
photograph album,
seraphic,
michael,
lithograph,
lithography,
lithographic,
bakelite,
bipartite graph,
carmichael,
michaelmas,
scheelite,
carmelite,
pharmacotherapy,
elite group,
graphite crucible,
electroencephalograph.