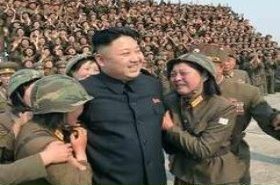 Random good picture Not show
1. Transport of oxaloacetate Oxaloacetate, the product of the first step in gluconeogenesis , must leave the mitochondrion and enter the cytosol where the subsequent enzyme steps take place.
2. The oxaloacetate level in the mitochondria is determined by the redox state.
3. In addition to re-forming oxaloacetate , the cycle produces carbon dioxide and the energy-rich compound ATP.
4. Since the inner mitochondrial membrane is impermeable to oxaloacetate , it is converted to malate by mitochondrial malate dehydrogenase.
5. It is a complex series of reactions Beginning and ending with the compound oxaloacetate .
6. This leaves the mitochondrion and is converted back to oxaloacetate in the cytosol by cytoplasmic malate dehydrogenase.
7. Citrate synthase plays a key role in regulating TCA cycle and is responsible for catalysing the synthesis of citrate from oxaloacetate and acetyl CoA.
8. Why was the amount of oxygen consumed so much greater than the amount necessary to completely oxidize the added oxaloacetate or malate?
9. AIM: To investigate the distribution of endogenous sulfur dioxide (SO2) and its generating enzyme (glutamate oxaloacetate transaminase, GOT) in normal rats.
More similar words:
oxaloacetic acid,
acetate,
triacetate,
ethyl acetate,
cellulose acetate,
oxalate,
acetal,
coxal,
get a load,
oxalic,
cetacean,
get a load of,
acetamide,
acetabulum,
acetabular,
pyridoxal,
acetanilide,
paracetamol,
oxalic acid,
acetaldehyde,
acetaminophen,
coacervate,
acetylate,
vegetate,
beta test,
estate tax,
beta testing,
space state,
state income tax,
real estate tax.