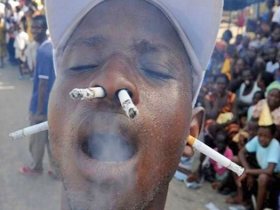 Random good picture Not show
1. As a result, Orcus avoids hallowed ground.
2. In most situations, Orcus will select bestow curse.
3. This tail attack grants Orcus an additional, poisonous attack.
4. Orcus is immune to sleep, stunning, disease, death effects, necromantic effects, and any effect that requires a Fortitude save unless it also works on objects.
5. It is believed that Orcus , like Demogorgon , Graz'zt, and a few other Demiurge, were created at the dawn of The Cosmos as the primeval representation of destructive and evil Chaos.
6. Now, Orcus spends his time rebuilding his armies and cultivating his servants on the Prime.
7. Orcus has access to the Chaos, Death, and Evil Domains.
8. Orcus is immortal and cannot die from natural causes; he does not age, and does not need to eat, sleep, or breathe.
9. Although the Raven Queen knows Orcus is behind this evil, she does not know who his followers were, their number, or their exact plans.
10. Orcus cannot use his spell resistance to overcome this effect.
11. Once Orcus breaches holy ground, the god in question is immediately alerted to his presence and will often (DM's discretion) send a proxy or an avatar to deal with the intrusion.
12. Orcus appears as a grossly fat demon some 15 feet tall.
13. If Orcus succeeds in entering the hallowed area, the area immediately becomes unhallowed.
14. The forces of righteousness disgust Orcus, who finds goodness and holiness repellent enough to give him pause.
15. They do not mingle with the silver eddies of the Peneus , but flow on the top of them like oil; for the Titaresius is a branch of dread Orcus and of the river Styx.
16. It is then they discover that they have roused the wrath of Orcus!
17. Bloat Hate (Su): Of all the Demiurge(sentencedict.com), there are none so filled with loathing as Orcus.
18. Orcus' hatred is a palpable force that can easily spread to other beings too close to Orcus during one of his rages .
19. While Graz'zt focused on the chaotic lust of the soul, and Demogorgon on the corruption of matter and the mind, Orcus sought corruption of life itself.
20. Demon God: Of all the Demiurge and Demon Princes, only Lolth has more worshippers than Orcus .
More similar words:
arcus,
marcuse,
circus,
percuss,
Marcus,
percussive,
percussion,
air cushion,
air-cushion,
or circuit,
porcupine,
repercussion,
cysticercus,
porcupines,
percussionist,
rotator cuff,
marcus aurelius,
fish or cut bait,
major currency,
regular customer,
three-ring circus,
quercus variabilis,
detector circuit,
major currencies,
collector current,
oscillator circuit,
percussion instrument,
percussion section,
hocus-pocus,
cush.