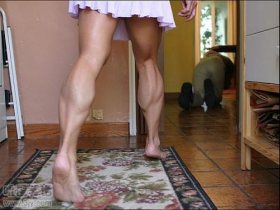 Random good picture Not show
1. A layer of myoepithelial cells, some of which are slightly vacuolated , is seen just around the outside of the acinus.
2. Objective To investigate the changes of myoepithelial cells in mammary atypical hyperplasia and breast cancer.
3. Results:There were continuous CD10-positive myoepithelial cells around the proliferative ductules in 41 cases of benign breast lesions, the sensitivity being 100%(41/41).
4. Myoepithelial cells are not present in the papillae of EPC, same as in papillary DCIS.
5. Myoepithelial marker stains were not performed even though I think it is reasonable to do the stain.
6. No cells which have the characteristic of myoepithelial cells was observed in hyperplasia cells of UDH and DCIS by electron microscopy.
7. However, in contract to papillary DCIS, myoepithelial cells are also absent in the periphery of the tumor nodule of EPC.
8. Results Neoplastic myoepithelial cells could be divided into epithelial, spindle, clear and plasmacytoid (hyaline) types according to their morphological characteristics.
9. Conclusion Sinonasal myoepithelial carcinoma is very rare tumor and, to date only 8 cases has been reported.
10. Objective To study histopathological characteristics of epithelial - myoepithelial tumor of the bronchus and its differential diagnosis.
11. Results: Under the light microscope, myoepithelial cells were found around the acinus and the intercalated ducts.
12. Solid area consisting of both epithelial and myoepithelial cells .
13. Tumors comprised mostly of myoepithelial cells without obvious epithelial differentiation are designated myoepitheliomas.
14. The differentiation tendencies and immunofeatures of neoplastic myoepithelial cells were discussed.
15. Objective To observe the expression of new myoepithelial cell markers calponin and P63 in human submandibular glands.
16. Among the 34 cases of lobulated myofibrous tumor detected by immunohistochemical SP, the histogenesis in 11 cases was associated with myoepithelial cells.
17. Objective : Malignant myoepithelioma (MME) of salivary gland , also known as myoepithelial carcinoma, is rare and its biologic behavior has not been clarified entirely .
18. Extracellular particles, small mononuclear cells, red blood cells, and myoepithelial cells were markedly decreased in number.Sentence dictionary
19. Pagetoid spread into adjacent ductolobular units was frequently seen in E-DCIS, and the expanded lobules were often not rimmed by myoepithelial cells.
20. The proliferative epithelium is made up of epithelial and myoepithelial cells.
21. Objective To investigate its clinic manifestation, diagnosis and treatment of epithelial myoepithelial tumour of the tracheal, bronchus and lung.
More similar words:
epithelial,
subepithelial,
epithelial cell,
epithelial tissue,
epithelia,
epithelium,
epithelioid,
epithelioma,
epithelization,
endothelial,
reticuloendothelial,
epithet,
myoelectric,
helianthus,
epitaxial,
pith helmet,
gastroepiploic,
the land of the living,
where the shoe pinches,
in the limelight,
steal the limelight,
dehydroepiandrosterone,
the pits,
step it,
epitaxy,
epitome,
fire pit,
epitope,
epitaph,
myocardial.